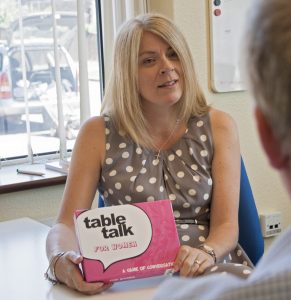 I've heard this rumour. Now obviously I know that we should not gossip, but I've heard on the grapevine that women can talk!
I'm not sure where it comes from but I've definitely heard it being said.
Oh, I know I can talk with some of my friends until the cows come home about all sorts of trivial, mundane and insignificant rubbish.
But, do we really know how to talk?
For the last decade or more I have met on a fairly regular basis with the same group of women. We used to work together nearly twenty years ago and, when we meet, our conversations often revolve around what we are going to eat and what everyone has been up to. Our evening is filled with the kind of conversations that begin with "you'll never guess who I bumped into…". And, "do you remember that time when we were on shift and this happened…". We can talk!
That said, rarely do we get to talking about the stuff that really matters; the more important issues in the world today, or indeed the important issues that rest in the core of our beings.
It is, as if, when we meet as a group of ex-colleagues, there needs to be a 'warm-up' to any deeper conversations and, time does not always permit that. We tend to stick to the lighter conversations and enjoy the opportunity to step out of the seriousness of life for a moment and have a chilled-out time together.
So, overall, as women, how good are we at talking to each other amidst the vulnerabilities we often live with and without the commonality; without the common ground needed to bring people together with a shared understanding.
I can see how women with shared experiences may open up a little more with each other. For example, mothers at the school gate might talk about some of their anxieties together as they wrestle with the same issues of motherhood; a woman who has battled through an illness or through a major adversity of some kind may find it easier to talk to another woman who has faced those same issues.
The challenge of engaging in meaningful conversations takes on an additional dimension for me as a Christian.
My friends, this group of ex-colleagues, know I go to church, they know I have a faith, that I am Christian, but it's not always easy to bring it into a conversation. In today's culture, many, like my friends, would be up for a conversation about matters of faith but they do not want to be told; they do not want to be preached at or feel they have been manipulated in any way. So, how do we talk about what is important to us in an appropriate and authentic way?
I work for The Ugly Duckling Company and as an organisation, we are trying to figure out how we can create space to engage with our friends and those on the fringes (or even way outside) the life of the church in meaningful conversation.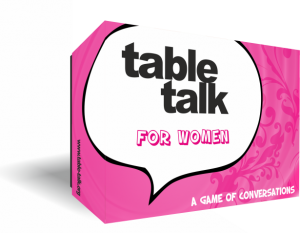 One of the resources we have created is Table Talk, a series of games specifically designed to encourage the type of conversation we'd like to promote. It provides an opportunity for everyone to explore the big and not so big questions of life and articulate thoughts and engage with the opinion of others. There are currently 14 games available which include those aimed specifically for Easter and Christmas; Blokes, and Women; and packs for different age groups from young people through to the Fourth-agers.
Table Talk for Women looks at six themes that aim to unlock meaningful conversations in a safe and non-threatening way. There is a trivia section (girls' night in) which is great for an ice breaker, especially for a group that may not know each other so well or a group that just want to have a giggle.
The other sections go a little deeper with:
* Superwoman: how do we know when our lives are out of balance?
* Wellbeing: how do we find calmness in a frantic world?
* Selfies: how do we feel about ourselves? how do we deal with the pressure from media to be little miss perfect?
* Relationships: does anyone know the real you?
* Tough nuts to crack: an opportunity to explore some of the bigger questions of life.
Recently I played Table Talk for Women with a group of women who I am just getting to know. Six of us enjoyed a meal together and after a quick look at the back of the box decided we'd go for the 'Superwoman' section. One of the women read out the short introduction to open up the theme… 'how, as women, are we supposed to juggle everything?'
The conversation then flowed; I was amazed at how quickly it deepened with honesty and a place where vulnerability felt OK. We ended up chatting about prayer and whether 'mess' was a bad thing. We laughed and we cried.
As we reflected on the evening in the car journey home one woman said 'I have longed to have some of these conversations, but I do not like to be the one to bring the subject up'.
I think there are many women like her, who are desperate to have the opportunity to talk about life in a safe and comfortable environment, where opinions and feelings can be honestly shared; a place where it is OK to be vulnerable. I also think that there are many women like her who are wanting to have a conversation about faith, who are searching to find meaning.
Table Talk for Women is a great way to nurture friendships, deepen trust and share ourselves. It's our story, and we are sharing it, in conversation with others.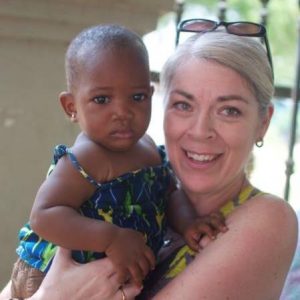 Read Sharon's story, featured in our 'I'm Disappointed' series