Thanks for a lovely & inspiring morning.

Thanks so much for the event this morning. It was great! Loads to reflect on, expand, and pray about.

Lots to think about (and act on!). Made missing the weekend away next year a tiny bit more bearable

Awesome event! Loved it! Thank you all so much. Amazing presence of God, challenging and encouraging, lots to think and pray about
Our Night-and-Day CLICK event has a choice of two dates:
(scroll down for more information, to choose your date and buy your tickets)
Thursday 12th November
2020
7pm – 9.30pm
Saturday 14th November
2020
9.30am – 12 noon
We loved our first CLICK event so much we're doing it again!  Please book yourself a place at our second virtual event!
This November, our theme is Night-and-Day. How do we 'tell others of the night-and-day difference He made for you' (1 Peter 2:9-10) in light of all the challenges we're currently facing?  Sadly, as we couldn't run our March weekend away, many of you missed the great line-up of talks and seminars we presented at the January weekend away.  You'll love the worship, from Ian and Morag, who joined us at Cranage in January.  A testimony, chance to chat, and a streamlined version of Esther Tregilgas and Fiona Castle's seminar, Careless to Careful will be sandwiched between two mini-talks by Sarah McKerney and Mandy Catto.
We're missing people – any people – so much!  If you feel the same, please book on.  This isn't just a livestream, it's a Zoom chat, so you'll see us and we'll see you!  If this stresses you out, don't worry, we've included a handy guide to Zoom.  Last time, we had a really meaningful prayer time simply by typing Bible verses and prayers into the Comments section.  God is working in amazing ways through this new technology!  There are lots of different ways to connect and smiling has always been one of the best. We still have that, at least!
86 people booked onto Emerge, our first Click event back in July. Almost half of those booked because a friend invited them.  We'd love you to extend the invitation to anyone you think would enjoy it.
"I was so excited before the event yesterday. All the Activate weekends that I have ever been on have always left me re-energised, given me time to consider and reflect and better equipped me for my everyday life. Would the Activate Click event do all these things in such a short space of time? YOU BET!"
Night-and-Day Click will run at just under two hours, and we're asking for a donation of £10.  If you can't contribute at this time, please just use the promo code ACTIVATECLICKND to bypass payment.
Our Click resources and programme will be available to download, but if you'd like a printout, we can post these out to you, as long as you book 10 days before the event.
We are so happy to be able to take this second opportunity to be with you online.  Please don't miss out!
PROGRAMME
Welcome, Worship, Prayer and Poem:
Worship with Ian and Morag Peacock, Poem by Becky Burr
OPENING SESSION: SARAH MCKERNEY
Theme Verse:
Tell others of the night-and-day difference He made for you (1 Peter 2:9-10)
Includes a breakout time for discussion
TESTIMONY: MORAG PEACOCK
CARELESS TO CAREFUL SEMINAR: FIONA CASTLE AND ESTHER TREGILGAS
Fiona tells the story of simplifying her life; Esther gives us tips and advice on ways to help the planet
Includes breakout time for discussion
BREAK
CLOSING SESSION: MANDY CATTO
Includes breakout time for discussion
Worship & Prayer:
Worship with Ian and Morag Peacock, collaborative prayer with Rhiannon Goulding
————————————————-
Hosted by:
Rachel Allcock, Rhiannon Goulding and Esther Tregilgas
SPEAKERS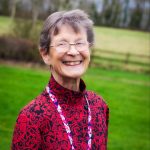 FIONA CASTLE
Fiona is Activate's President and the longest-serving member of the team. Since Fiona became a Christian, she has always been passionate about friendship evangelism; she loves to encourage others to look outwards, to share their faith in the workplace, amongst their friends,or within their area of influence.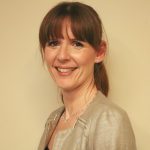 SARAH MCKERNEY
I've been part of the team for many years and enjoy my role on the leadership board for Activate Your Life.  I enjoy speaking at various churches and events – getting to grips with all the technology now involved in this has been a steep learning curve!   Over the past few months, I've also been busy writing a dissertation, attending many Zoom meetings in my role as a school governor, and home schooling.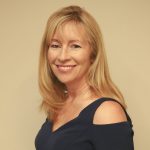 MANDY CATTO
Mandy has enjoyed being part of Activate's Leadership for more than ten years. She currently lives with her husband and three kids in California, where she works for Saddleback Church and lectures in theology at Biola University. She is passionate about living out 1 Peter 3:15 in everything she does.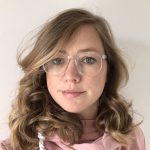 ESTHER TREGILGAS
I'm so excited that we're bringing you the Activate message in this new format!  Having been part of the Activate Team for several years, I've been part of lots of exciting events. For me, the difficult thing about this one will be keeping Rhiannon to time, working on the technology and praying everything runs smoothly.
TERMS & CONDITIONS
1. Full fees payable at time of booking.
3. Cancellations are possible up to a month before the event and only granted if there is a medical emergency. All cancellations must be received in writing.
4. Bookings can be transferred if requested in writing. If you don't have anyone to take your place, please contact us and consider donating it to someone who cannot afford to come.
5. In the event of changes to the programme or speakers, we are unable to offer refunds.
6. Your email address will be included on a secure MailChimp database in order to update you on your weekend away and keep you up to date with Activate news (you can also sign up here).