Our First event has a choice of two dates:
(scroll down for more information, to choose your date and buy your tickets)
Saturday 25th July 2020
9.30am – 12 noon
Wednesday 29th July 2020
7pm – 9.30pm
Please book yourself a place at this virtual event!  It is important to us that this event is accessible to all so if you can't contribute, please still book on (use the promo code ACTIVATECLICKFREE to join us for free).   However, it has taken a lot of time and resources to put this event together, so if you can give a donation of £10, we'd obviously be very grateful.  You'll get to watch talks, worship, and take part in our first Activate Click.
The theme this time is Emerge.  Some of you may remember a weekend away with the same title back in 2017.  The content is based on that same powerful verse, Isaiah 43:19.  However, we have new talks and a fresh approach, in light of the unforeseen circumstances of the past few months.
It's vital now, more than ever, that we anticipate God doing something brand new, something incredible, in the desert places of our lives and our communities.  We'll get an opportunity to speak truth into your situation, with breakout sessions and interactive elements at points throughout the programme.  It won't be the same without you – each person who books a place won't simply watch, they'll be part of the experience, thanks to the interactive nature of Activate Click.
Running at just over 2 hours, with a choice of times and dates, our team have prepared a full programme (similar to that of an Activate Training Day, if you've experienced one of those).
There will be talks from Sarah McKerney, Hayley Nock, Jaz Potter and Bekah Legg.
Jaz has put together a picture note starting point to help you create a wonderful visual map of the messages as you watch and listen.  If you like Bible journaling this will be right up your street.  All these resources will be available to access and print from our website with an exclusive link.  This allows you to browse the resources and print the ones you'd like to use.  Alternatively, you can opt to have the sheets and the programme posted out to you*.
After the talks we'll break into little groups to discuss the content.
We're also blessed to have worship from Sarah Whittaker.  Sing along and experience the joy of being with other women, as we praise our God, the One who is so mercifully the same – yesterday, today and forever.
You can find out more and book your place by clicking the tab below. Please support us in this – we are so happy to have this opportunity to be with you online.
*This option is only available up to 7 days before the event to allow for postage times.
PROGRAMME
Welcome, Worship, Prayer

Worship with Sarah Whittaker
Session 1: Sarah
Isaiah 43:16-21 Isaiah reminds us that our painful past experiences and our present circumstances should be used as a springboard into our future knowing God is doing a new, extraordinary thing.   Even in difficult and overwhelming circumstances, we can hold on to the promises that God saves, God rescues, and His presence is with us.
Includes a breakout time for discussion
Session 2: Hayley
God gives us the present time as a gift. How can we get the most out of it? What may be some of the obstacles and how can we overcome them? How can we be alert and present in it?
Includes breakout session and 5 min break
Session 3: Jaz
The last few months have brought challenges we didn't ever imagine and we may be feel a little depleted or worn out. As we emerge from this season,  this session is a reminder that we serve God – who has unlimited resources – but how, or even why, should we ask, seek or knock?
Includes Breakout session
Session 4: Bekah
Thousands of years ago, God's people were returning home after years in exile. It was the time they had been waiting and yearning for, yet when it came it didn't look or feel the way they'd expected it. Through Isaiah, God gives the Israelites then (and the locked down church now) a message of comfort but also of challenge. It's time to arise, for the Light has come.
Interactive prayer time
Worship & Prayer
.
SPEAKERS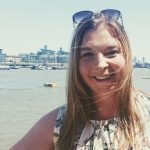 RHIANNON GOULDING
I'm so excited that we're bringing you the Activate message in this new format!  Having been a director for Activate for several years, I've been part of lots of exciting events. For me, the difficult thing about this one will be the lack of hugs and the absence of long chats! But I hope it won't be too long until we can meet again.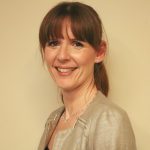 SARAH MCKERNEY
I've been part of the team for many years and enjoy my role on the leadership board for Activate Your Life.  I enjoy speaking at various churches and events – getting to grips with all the technology now involved in this has been a steep learning curve!   Over the past few months, I've also been busy writing a dissertation, attending many Zoom meetings in my role as a school governor, and home schooling.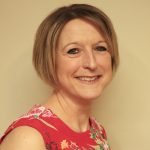 HAYLEY NOCK
I have loved being part of the Activate team for a number of years. These last few months I've been caring for an elderly relative. I have also been zooming, phoning, filming and doing whatever I can to help my local church and community be connected.  Our church was one of the first to host a revamped Activate training day and it's a real joy to be part of the first Activate Click.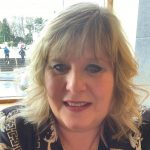 SARAH WHITTAKER
Music has always been my passion. When I got to know Jesus personally at a young age, music became an expression of my love for Jesus and has continued to hold me close to Him in every part of my journey. I lead worship in various different settings and have spent 9 years as the National worship leader for Aglow International. I'm a secondary school assistant headteacher.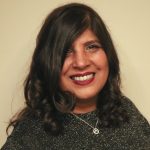 JAZ POTTER
As well as speaking regularly, my role on the Activate team often involves creativity and craft – I hope you like the picture notes I've made to give you a new way to record your thoughts. Over these past few months I've been writing my dissertation and running a COVID-19 support project in Croydon, where I live and work as an full-time evangelist.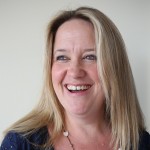 BEKAH LEGG
In the last few months, I've taken up a new role as Director of Restored; a charity working to equip the church to end violence against women, starting with domestic abuse. It's exciting, but daunting!  I've been part of the Activate team for a few years now, and particularly value the friendship and encouragement we offer each other as we go about our daily lives.
TERMS & CONDITIONS
1. Full fees payable at time of booking.
3. Cancellations are possible up to a month before the event and only granted if there is a medical emergency. All cancellations must be received in writing.
4. Bookings can be transferred if requested in writing. If you don't have anyone to take your place, please contact us and consider donating it to someone who cannot afford to come.
5. In the event of changes to the programme or speakers, we are unable to offer refunds.
6. Your email address will be included on a secure MailChimp database in order to update you on your weekend away and keep you up to date with Activate news (you can also sign up here).