Feedback and Photos form Hazlemere Church - Restart Day Away
LOOK OUT FOR OUR OTHER RESTART DAYS AWAY.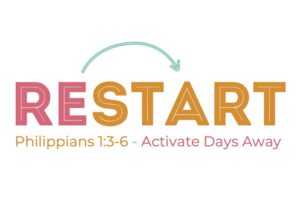 There are lots of elements to enjoy about our RESTART days... time with friends, worship, and a day out of your normal routine.  You told us that the best bits were hearing from the speakers and being encouraged in your faith.
What did you learn from the day?
Don't despise the day of small things … be natural authentic and be yourself… you have a voice
Keep being me! Keep being open and honest about my life and my faith; let God put you in the right place for the right conversations.
I am an introvert by nature. The event gave me confidence that I can do my bit even if I don't see the final step.
That God can use simple friendships to encourage people, step by step, towards having a faith of their own.
Re focus on community
How did it impact you?
So glad to hear such relevancy and realness that makes the message one that I feel easily able to respond to in my everyday life.
At the meeting I felt that God is asking me to organise a community event. So I really appreciate the opportunity to step back and hear from God - thank you.
What a gift to hear your personal stories & the encouragement that I matter to God.
Thank you so much to the speakers for being so open and honest with their life struggles - made the sessions relatable and not just theoretical.
After being a Christian for many years i was feeling a bit discouraged. It was refreshing to hear how the gospel can be shared today with out it being so formal. It made me feel comfortable with who i am!!
Lovely day. Very enjoyable and it helped reinforce what I believe evangelism should be in my everyday life!
Loved the stories, showing God at work in daily living, through ordinary but flawed women, just wanting to be used by God.
100% said the teaching inspired you to show God's love in natural ways, with 71% of you saying it helped a lot.
100% said the teaching inspired you to reach out to others even when you are struggling with life, with 59% saying it helped a lot.
100% said the teaching inspired you to build relationships outside of the church, with 59% saying it helped a lot.
100% said the teaching gave you techniques you will use to aid good conversation, with 59% saying it helped a lot.
88% said they would recommend an Activate Your Life event to a friend.
September 17th 2022

9.30am - Registration and refreshments

10am - Programme starts

2pm - Main programme is finished

Hazlemere Church

Amersham Road
Hazlemere, High Wycombe
HP15 7PZ

£20 per person

(includes refreshments and a light lunch)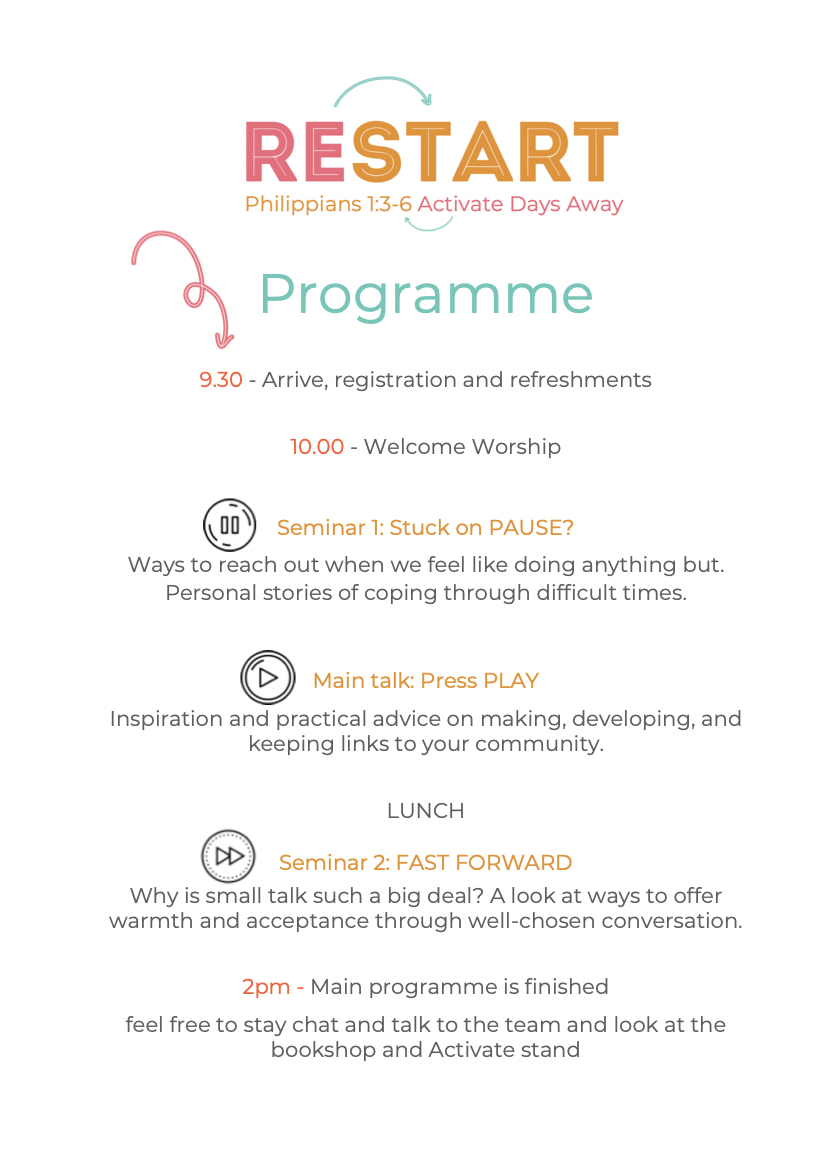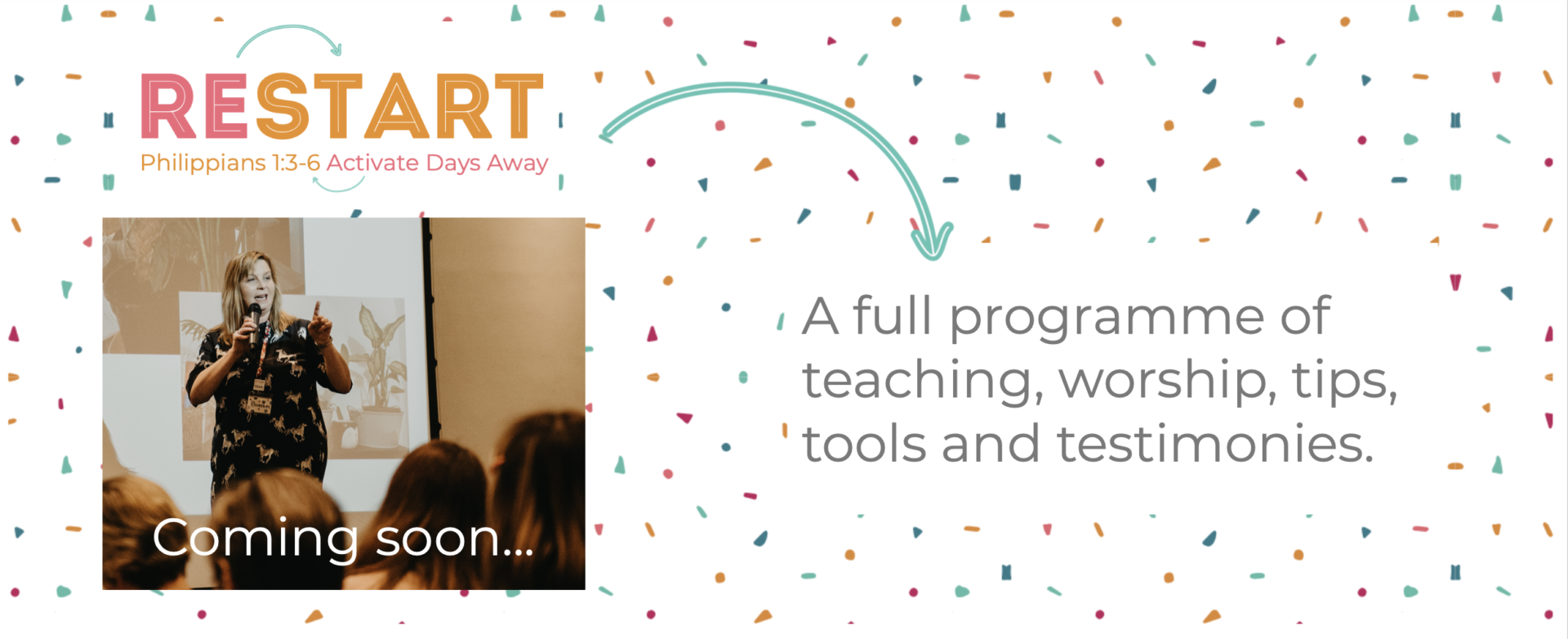 Aim of the Day
Our desire is to enable women to be secure in their identity, living in the fullness of life that Jesus intended and being present in the heart of their community – creating innovative opportunities and meaningful relationships. Our aim is to be creative, forward-thinking and always stretching the boundaries of how Christian women can be salt and light in a fluid society.
What's In Store
Inspirational teaching
 Challenging and practical teaching
 Food & drink
 Learn how God can use you in your ordinary everyday life to change the world around you.
Who Should Come
Whether you are a stay-at-home mum, a business woman, a student, in church leadership or retired, we all know neighbours or friends who don't know Jesus. We believe God has put YOU in a unique position to reach your friends and community and He has a special purpose for you.
Feedback from Activate events:
'Women being together can be such a powerful and positive force.'
The balance between practical advice and spiritual guidance was spot on.'
'I felt the seminars had been prepared just for me.'
Terms and Conditions
Full fees payable at time of booking.
Cancellations are possible up to a month before the event and only granted if there is a medical emergency. All cancellations must be received in writing and incur a £5 administration fee per person.
Bookings can be transferred for a £5 per person administration fee if requested in writing. If you don't have anyone to take your place, please contact us. You could consider donating it to someone who cannot afford to come.
We recommend you take out holiday insurance as we are unable to offer refunds for circumstances outside of our control.
In the event of changes to the programme or speakers, we are unable to offer refunds.
Your email address will be included on a secure MailChimp database in order to update you on your weekend away and keep you up to date with Activate news (you can also sign up here).