St Mary of Bethany Church in Woking hosted one of our days away on 1April 29th 2023 .  The theme they had chosen was Emerge, which on this occasion was presented by Rhiannon Goulding, Sarah McKerney and Hayley Nock.  As well as hearing four talks, sharing a delicious lunch, and spending time getting to know women from other local churches, we were led and blessed by the churches Worship group.
Describe the day away in one sentence:
It was very timely for me and I was blessed and encouraged by God's love
Made me re-evaluate (in a good way)

Learning, encouragement and friendship

A day of encouragement to be my authentic self.
A chance to take time away from the business of life and reflect on your relationship with God.

Refreshing, relaxing, thought provoking and inspiring

Just really great to be encouraged to be more myself!
An invaluable opportunity to pause and dwell in God's presence with wonderful women of God.
That God can use me just as I am, I don't have to be super Holy! Just in tune with his word.

Very inspiring and relatable speakers, great to be surrounded by friendly ladies and have time to reflect, pray and worship.

Practical, Godly advice and inspiration
It was a refreshing and real time to listen to godly honest women share their faith walk

Really great and accessible teaching

An inspirational day in the company of good speakers and friendly ladies!

Reflectively empowering, rooted in Gods heart for us.

A wonderful time to spend with God and other women
Refreshingly honest guidance and fellowship
Just what I needed at the moment.

Helping to centre oneself on the person God made us and gifted us to be so that he can use us in the way that serves his purposes.

It was an amazing day to take time out, be with like minded women and listen to Real, Relatable and Relevant content. Thank you to all of those involved. Thoroughly enjoyed.
Main takeaway from the event:
How God's call works in our lives
To challenge my busyness so that I can be present and alert

Encouragement - am on my way out of a bit of a wilderness - thanks for helping me to keep travelling in the right direction!

Free to be me
Take time to be still and respond to God
It was a very relaxed Day, relaxed environment, easy listening, but profound teaching using personal story and Word.

Sincere and 'real' speakers - but also, fun! It's the first time I've been to an all ladies event, being a little hesitant before, but found (to my delight) a camaraderie that I hadn't expected.

Be in the present and remember I can be doing every day things and be following God's word.
God is present and working in our lives all the time, whether we feel like it or not!

To be yourself and authentic as a Christian

We are all on a journey and God meets our every need.

God is always there for me especially in times of need and crisis. It doesn't matter what has happened in the past, it's now that counts

Be real and be yourself. Make time for God.
The Lord gave me Isaiah 43:18 and 19 at the beginning of the year and I had forgotten, so was so pleased to be reminded. It is my verse for the year.

Be present and alert; we may not be perfect but God can use us in our situation to build his Kingdom.

You can get stuck in the past in a "bad" or "good" phase of life and not move forward into God's future
Other comments:
Such a great day of encouragement to emerge from our pasts and live in the present for God

Thank you - an unexpected encouragement in a sometimes very difficult journey of faith.

Please thank all speakers for being so relatable and down to earth and yet so inspiring

Thank you so much - we knew it was gonna be good but you all excelled and exceeded expectations. The mix of Bible based talks, practical advice and sharing of personal experiences is perfectly balanced!

We were so well looked after all day in every way. The team and the hosts worked so well together.

Loved the atmosphere and delivery with integrity and openess.

A Great Day, with very down to earth, friendly, approachable and motivational speakers, speaking from their own experiences which reached into our hearts and minds.

A wonderful uplifting day. So well organised. Well done Team!

Booking open soon

£23 per person this includes all refreshments and a light lunch

Chichester

Chichester Baptist - 124 Sherborne Road , Chichester, PO19 3AW

Parking

Parking is free, approximately 35 spaces, 3 disabled.


Don't despise the day of small things … be natural, authentic and be yourself… you have a voice.
Keep being me! Keep being open and honest about my life and my faith; let God put you in the right place for the right conversations.
Thank you so much to the speakers for being so open and honest with their life struggles - made the sessions relatable and not just theoretical.
After being a Christian for many years i was feeling a bit discouraged. It was refreshing to hear how the gospel can be shared today without it being so formal. It made me feel comfortable with who I am!
What a gift to hear your personal stories & the encouragement that I matter to God.
Thank you so much to the speakers for being so open and honest with their life struggles - made the sessions relatable and not just theoretical.


ACTIVATE LEADERSHIP TEAM
Sarah is an inspirational speaker and preaches regularly. She has been part of the team for many years and is a member of the leadership board, as well as being a source of wisdom in our regular meetings. With a desire to promote authentic faith, she serves and leads in church and the wider community. She enjoys listening to The Archers when she is on long walks with her dog Peggy and has 2 Boer goats called Ina and Mary.
DIRECTOR & EVENTS COORDINATOR
Our Director, Rhiannon, is also Activate's Events Coordinator. Never without a project on the go, she has inspired and motivated many Christians and non-Christians to take the next step in their faith journeys, with the ultimate aim of leading people to Christ. With an unconventional houseful of loved ones, Rhiannon's life is full of adventure, creativity, and enthusiasm!
PROJECT ASSISTANT
Hayley works as a Nurse Practitioner. She is passionate about people, Jesus's mission, community and the difference God can make.

9.30am - Coffee & Registration
10.00am - Welcome, Worship
10.30am - Session 1: Emerge - Sarah
Isaiah recognised that remembering the past can help us springboard into our future with new strength.  Equally, the past can become a place  we get stuck in or we retreat to when the future becomes too frightening to face. Isaiah prompts us to see the new thing God is doing. Isaiah 43:16-21
11.10am - Coffee break
11.30am - Introducing Activate: Rhiannon
11.45am Session 2 : Be alert, be present - Hayley
 Loving difficult people and retaining our joy. Do you sit next the same group at church? Do you have the energy to reach out to new people?  Are you scared of reaching out to 'difficult people' because you don't feel strong enough to carry their burdens? How can we be outward-looking without draining the streams of joy in our own lives?
12.30pm - Light lunch
1.30pm - Session 3 : Road through the desert - Rhiannon
Building bridges to help our friends connect to church. How can we move the individuals in our friendship groups and community groups towards a lifelong journey with Jesus and a positive experience of church?
2.15pm - Refreshments
2.30pm - Session 4: Emerge - Sarah
When we go through difficult times we can be reluctant to allow others to get close to us. Jesus wants us to be vulnerable and use our times of disappointment and pain as His platform for His message of hope. Luke 5:1-11
3:15pm - Closing remarks and prayer
3.30pm - End
To view the flyer, click here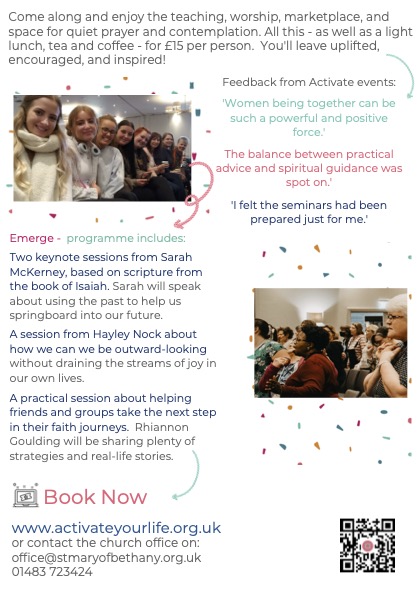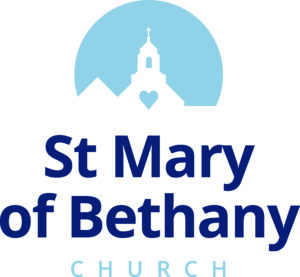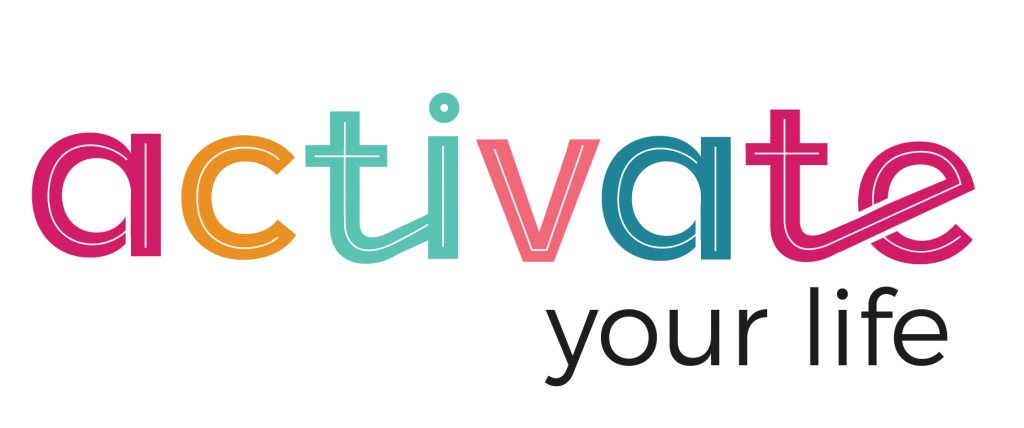 Aim of the Day
Our desire is to enable women to be secure in their identity, living in the fullness of life that Jesus intended and being present in the heart of their community – creating innovative opportunities and meaningful relationships. Our aim is to be creative, forward-thinking and always stretching the boundaries of how Christian women can be salt and light in a fluid society.
What's In Store
Inspirational teaching
 Challenging and practical teaching
 Food & drink
 Learn how God can use you in your ordinary everyday life to change the world around you.
Who Should Come
Whether you are a stay-at-home mum, a business woman, a student, in church leadership or retired, we all know neighbours or friends who don't know Jesus. We believe God has put YOU in a unique position to reach your friends and community and He has a special purpose for you.
Terms and Conditions
Full fees payable at time of booking.
Cancellations are possible up to a month before the event and only granted if there is a medical emergency. All cancellations must be received in writing and incur a £5 administration fee per person.
Bookings can be transferred for a £5 per person administration fee if requested in writing. If you don't have anyone to take your place, please contact us. You could consider donating it to someone who cannot afford to come.
We recommend you take out holiday insurance as we are unable to offer refunds for circumstances outside of our control.
In the event of changes to the programme or speakers, we are unable to offer refunds.
Your email address will be included on a secure MailChimp database in order to update you on your weekend away and keep you up to date with Activate news (you can also sign up here).