days

hours

minutes

seconds
A training day for women who are passionate about reaching their communities.
Saturday 14th September 9:30am-3:30pm at St James Church Centre
COME ALONG TO THIS INSPIRING DAY OF WORSHIP, CHALLENGING TEACHING FROM OUR EXPERIENCED TEAM, PRACTICAL TIPS AND GUIDANCE, DISCUSSION, Q&A, TESTIMONIES, NEW FRIENDS AND LOTS OF COFFEE!
Aim of the Day
Our desire is to enable women to be secure in their identity, living in the fullness of life that Jesus intended and being present in the heart of their community – creating innovative opportunities and meaningful relationships. Our aim is to be creative, forward-thinking and always stretching the boundaries of how Christian women can be salt and light in a fluid society.
What's In Store
Inspirational teaching
Challenging and practical teaching
Food & drink
Learn how God can use you in your ordinary everyday life to change the world around you.
Who Should Come
Whether you are a stay-at-home mum, a business woman, a student, in church leadership or retired, we all know neighbours or friends who don't know Jesus. We believe God has put YOU in a unique position to reach your friends and community and He has a special purpose for you.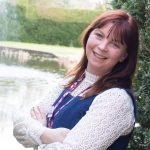 Rhiannon Goulding
Our second director, Rhiannon, is also
Activate's Events Coordinator. Never without a project on the go, she has inspired and motivated many Christians and non-Christians to take the next step in their faith journeys, with the ultimate aim of leading people to Christ. Mum to six children, Rhiannon's life is full of adventure, creativity, and enthusiasm!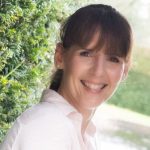 Sarah McKerney
Sarah is an inspirational speaker and preaches regularly. She has been part of the team for many years and is now a member of the leadership board, as well as being a source of wisdom in our regular meetings. With a desire to promote authentic faith, she serves and leads in church and the wider community.Sarah is a mum to two boys at high school. She enjoys listening to The Archers when she is on long walks with her dog.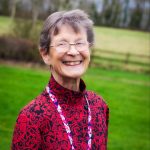 Fiona Castle
Fiona is Activate's President and the longest-serving member of the team. Since Fiona became a Christian, she has always been passionate about friendship evangelism; she loves to encourage others to look outwards, to share their faith in the workplace, amongst their friends,or within their area of influence.
PROGRAMME
9.30am Coffee & Registration
10.00am Session 1 – Stand Strong – Sarah McKerney
Welcome, worship and a message to inspire women to embrace the opportunities to connect in their everyday lives.
11.15am Coffee Break
11.30am Session 2 – Friendship Evangelism – Sarah Carter
Explore the highs and lows of friendship evangelism, with hints and top tips.
12.15pm Light lunch
1.15pm Session 3 – Impacting Your Community – Rhiannon Goulding
Ideas and practical solutions for your evangelistic events to make the most impact. Followed by discussion time.
2.15pm Coffee Break
2.30pm Session 4 – Stand Strong in your Community – Sarah McKerney
Drawing the day to a close we want to leave you feeling uplifted and ready to take on ideas from the day.
3.30pm Closing remarks and prayer
TESTIMONIALS
The whole event was friendly, informative, and full of love.

A wonderful, refreshing weekend. I feel replenished, equipped and prepared.

I was challenged to prioritise and plan my life and become all Jesus wants me to be.

I have most enjoyed the variety of things to do, the friendliness of the team and feeling spoilt!

It has been wonderful to see women of all ages and mothers and daughters at the same event.

Inspired and very practical. A fabulous team who are genuine and very approachable God ' love shines through.

I attend fewer events now than when I was younger but was glad I chose this one.

The team is so genuine and real and inspiring.

The Activate Your Life ethos, deeply Biblical and inspiring messages and meaningful presentation of the talks are based on individual experiences of reality and life in the church and world. This brings life to the messages! Thank you.

Sorry to say I am not into ladies events but I really enjoy activate probably because it is not the pamper me event but helped and encouraged me, especially looking at not giving up on our neighbours etc but to keep going and take the long term view. I found that so encouraging.