FRIDAY /
2pm onwards: Check-in. Refreshments available in the welcome area.
5pm: Miss Activates meet Becky Robinson for drinks and chips and dips.
5pm: Meeting with chef and event coordinator for people with pre-arranged dietary requirements (optional).
5.30pm: Come on your own? Meet Su Ainsworth in the bar and take the opportunity to mingle with o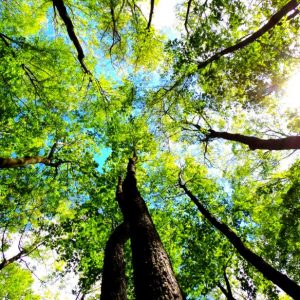 ther new people.
6.30pm: Hot buffet evening meal.
7.45pm: SESSION 1: Prepare to Stand Strong – Sarah McKerney

Late night (9.15pm): (optional) Popcorn and Pyjamas: Movie time!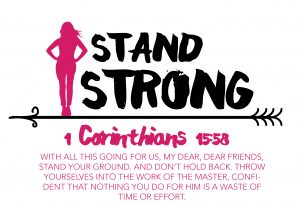 SATURDAY /
7-10am: Breakfast buffet
7:30-8.30am: Optional Fitness and relaxation session – Rachel Morris Come and get physically and mentally prepared for the day ahead with some simple exercises and Scripture readings (no experience or lycra necessary!).
8.00am: Optional Bible Devotions with Fiona Castle: Don't be too hard on Martha!
9.30am: MAIN SESSION 2: Stand Strong in the Word – Helen Cooke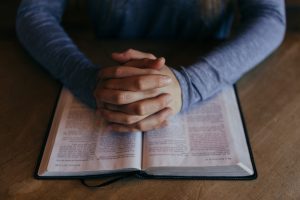 11am: SEMINAR 1
OPTION A: Stand Strong in Prayer – Lyndsey Holmes. Insights and stories and practical advice about using prayer as your weapon of choice.
OPTION B: Stand Strong On Your Own – Becky Robinson. An honest look at coping and maybe even thriving in seasons when we find ourselves living alone.
12noon: SEMINAR 2

OPTION A: Stand Strong in Who You Are – Sarah McKerney. Discover whether you are an earth, wind, fire or water person, and the implications of this for your relationship with God and those around you.
OPTION B: Stand Strong in Resilience – Debbie Duncan. How to develop the ability to cope, to stay on course and to bounce back during daily challenges and times of crisis.

12.45-1.45pm: Lunch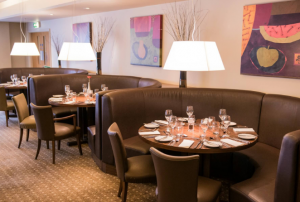 1.45-2.45: Immerse: Unstructured worship and prayer time. Soak in God's presence. An opportunity to draw near to Him.
1.45-3pm: Miss Activate sessions with Becky Robinson. Practical sessions to discover who you are, where God is calling you, and how to stand strong in that.
3 pm: SEMINAR 3
OPTION A: Stand Strong in Serving: Sarah Jones 'When the going gets tough, the tough get going' – how to remain faithful and grow in acknowledging His presence in everything.
OPTION B: Stand Strong in Motherhood – Esther Tregilgas and Abi Cox An honest look at the trials and tribulations of motherhood and how this season offers golden opportunities to reach out to others.
4pm: SEMINAR 4
OPTION A: Sta

nd Strong in Friendship: Fiona Castle. Personal examples, advice and insight from someone whose own testimony begins with friendship evangelism. Fiona has helped thousands of women understand what Activate's main purpose – sharing God's love in natural ways – really means.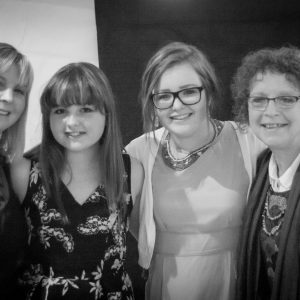 OPTION B: Stand Strong in Image: 'The Goulding Show'- Rhiannon, Grace and Eden. One teenager, one young professional, one mother; each will discuss and reveal their personal battles and victories with self-image.
6.30pm: Invite Only Champagne Reception – A thank you to our year-round supporters, group leaders, and those who sign up to give regularly. Come to hear more from our president and team. Please bring your exclusive invitation (you'll be given this when you arrive).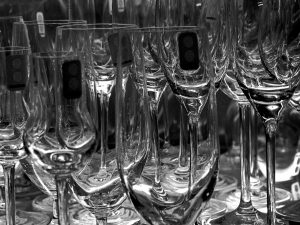 7.15pm: Gala Dinner – Dress however you like for this fun evening together. The three-course meal is a great opportunity to celebrate the difference we are making through friendship evangelism in our communities. This will be followed by:
Frank Sinatra and other stories – An interview with Fiona Castle
Live music with Hannah and the band and late-night karaoke for a chance to let your hair down!

SUNDAY /
7-10am onwards: breakfast
8am:  Optional Bible devotions with Rachel Allcock: Just do something! Esther's example.
8am: Optional prayer walk: meet in the prayer room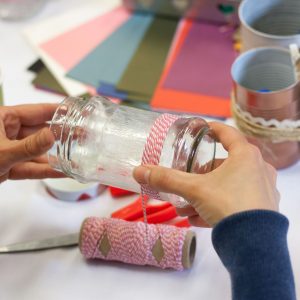 9.00am: Easy Like Sunday Morning Crafts, games, magazines, coffee – a time to relax.
Before 10.30am: Check-out of your rooms (luggage storage available)
11am: SESSION 3: Stand Strong Together – Sarah Jones
12:30pm: Lunch and home – one last meal together before heading home to impact our world.

The weekend away is to be held at Horwood Estate https://www.phcompany.com/de-vere/horwood-estate/
Miss Activate sessions are for 14-18 year-olds.
Programme may change; you will be given a copy when you arrive.
Fitness session is run by a qualified instructor.
Please pay your balance by 23.02.17. If you are struggling to locate your balance payment email, please check your junk mail folder or email rachel@activateyourlife.org.uk
Wifi code will be given to you on arrival.
Pool and sauna available at the hotel.
Look out for your delegate email for more details.