We have just enjoyed a brilliant weekend away together!  If you have any form of social media, just search #aylstrong or click here for twitter feed. There are some great pics on Instagram; thanks for sharing. More pictures and details to come soon.
All craft instructions from our Easy Like Sunday Morning session can now be found on our website!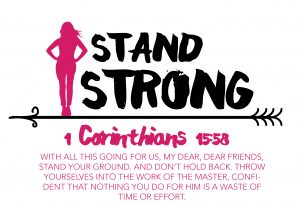 Thanks for coming, and for all your lovely cards, emails and messages.  You have really encouraged us and we loved spending time with 150 beautiful, empowered, world-changing ladies.  Go into this week with your arms raised and keep giving God the glory.
If you didn't make it, don't miss out next year!
Have a great week. x