I will lift my eyes to the hills. Where does my help come from? (Psalm 121: 1)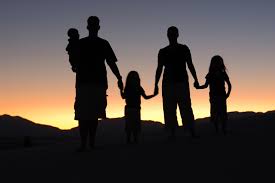 With one week left before the holidays, I feel this is 'make or break' week in terms of Christmas preparations.  So when my little girl complained of tummy ache this morning, my instant reaction was annoyance – how would I do everything I have planned today if she has to have a day off school?
Sitting down to think about this verse has just drawn everything into perspective for me.   I think Christmas sends those of us who love to control things into overdrive.  Each item that we tick off our to-do lists leaves us feeling a bit better about things.  But those who are still out of their homes and living in turmoil as a result of the flooding can not afford the smug luxury of knowing their Christmas cards are in the post and their Christmas cake is made.  For the residents of Glenridding, Cockermouth, Kendal and Keswick, their help is literally in the hills.  They have to escape to higher ground.  People living in the valleys are most affected by the storm and the temporary remedy is to journey into the uplands.
When this psalm was written, it was well recognised that an escape to the strongholds of the mountains, a conscious effort to look upwards, would lead to safety from enemies and slanderers.  For the flood victims of the past week, I can only imagine that the priorities of life have come into sharper focus.  In trials such as these, peace has to be found by looking up with hope and choosing to fix our eyes on Jesus.  In the tiny issues I face – whether I will make it through my to-do list – this is essential, too.  The whole point of the season is to fix our eyes on Jesus.  Satan will try to get us to fix our eyes on our sorrows – to panic, to worry, to become selfish and controlling.
So, like the Glenridding pensioner determined to laugh in the face of adversity by swimming a length across his kitchen (see picture), let us find ways to bring laughter, light and hope to others.  When we find ourselves 'in the valley', lets take encouragement by remembering the 'mountain top' experiences of our own lives and the promises God made to His people.  Mount Sinai is a symbol of God's covenant with Israel;  Zion, to the south, is the location of the Jerusalem Temple. In the New Testament, Jesus appoints the Twelve on a mountain. Jesus delivers the Beatitudes in his Sermon on the Mount… the list goes on. In our care for each other, lets point people to look upwards.
My help comes from the LORD, the Maker of heaven and earth. (Psalm 121: 2)