Continuing our series on disappointment, today we look at two stories that illustrate how disappointment makes us stronger.
'STORMS STRENGTHEN US' by Sarah McKerney: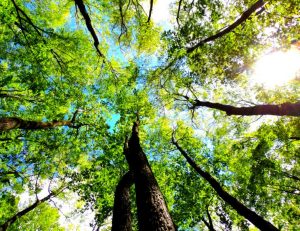 In 1990's there was an Earth Systems Research facility created in Arizona, USA. Its purpose was to study how living systems actually work. It was called Biosphere 2. They had generated almost every state of weather except wind. The most interesting thing they learnt was the importance of wind in the life of a tree. While trees grew faster than in 'real life' they couldn't mature, the trees would bow, bend, snap.
Scientist believed that plants needed water, warmth, food and sunlight to grow. When trees grow in real life the wind constantly keeps them moving. This movement causes stress in the wooden load bearing structure/core of the tree, so to compensate; the tree grows inside itself reaction wood or stress wood. This reaction wood has a different structure and it enables the tree to position itself where it will get the best light, to help it grow. This is why you get some amazing trees that are contorted into all weird and wonderful shapes. Without wind in this Biosphere 2 environment, the trees were unable to mature, the trees would bow, bend and snap.  Without wind they couldn't produce reaction wood. Wind is essential for maturity.
Storms and wind in our lives strengthen us, like the tree it does something IN US that can only be created in the storms that can only be done in the wind, the wind means we can position to get maximum light, lean into God, we are able to mature. This can only be done in the wind.
Consider it pure joy whenever you face trails of many kinds, because you know that the testing of your faith produces perseverance. Let perseverance finish its work so that you may be mature and complete, not lacking anything.

James 1:2-4
We endure so that we lack nothing – we endure to become complete.
'A KICK IN THE TEETH MIGHT BE THE BEST THING FOR YOU!' by Becky Robinson: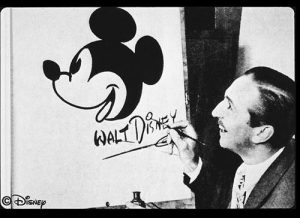 Whilst browsing the many films on Netflix one caught my eye about the life of Walt Disney before he came to fame. So I made myself some popcorn (with my new popcorn maker!) and a brew, and settled down for my film…
I think I had always expected Disney to have had a glamorous life; rising to fame with his humorous animations and being well received, making his millions from quite early on. However, this was not the case. It seems his journey was quite disappointing. He faced strained relationships, the inability to pay employees, deals being pulled out, bankruptcy, homelessness and more. At so many times he could have thrown in the towel and given up on his dreams. His vision was of Walt Disney Studios making cartoons which captivated thousands and becoming one of the world's leading producers and providers of entertainment. But this vision was not realised for a long time.  It was a time of struggle and heartache.
In his film, Walt says 'Feelings of disappointment can either drown you, or shape you and sometimes it may just be a new beginning.' There is a window of opportunity in a crisis point, in a disappointment, which will either make us or break us. We have the option to give up on a dream or carry on running. We can quit or trust. That moment of disappointment, or that seemingly never-ending season of disappointment, might just be the one to shape you, it may just be the time you look back on and say that was when God strengthened me and the result is who I am today.
The film ends with the great success of Mickey Mouse. A jovial little mouse who fascinates the thousands. Disney had persevered and seen his vision realised. He was awarded 26 Academy Awards, 3 Golden Globes and many more! He has left a legacy which brings enjoyment to so many young people, and adults. A true success story. If he had given up we would have had no Disney.
What are you disappointed in? What are you about to give up on? Has God given you a promise that hasn't come through yet and you're getting impatient? I know he has for me! We need to trust, that is the only way we are going to get through!
Maybe He wants to teach us something now, not just for the result in our lifetime but also the legacy we are going to leave our kids and their kids!
'All the adversity I have had in my life, all my troubles and obstacles have strengthened me.  You may not realise it when it happens but a kick in the teeth might be the best thing for you.' Walt Disney.