WEEK 2: CHRISTMAS AND FAMILY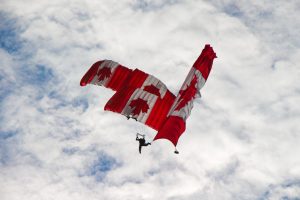 Testimony: Four years. Four new Christians. One family.
The value of prayer and persistence
I became a Christian after visiting my Godmother and her husband in Canada. They are an incredibly kind and generous couple -they did so much for us.  So when it came to the first Saturday night and they told us what time they go to church in the morning, my mum and I thought we ought to go with them, to be polite. I wasn't looking forward to it, I knew that church was boring, and full of old people who are really nosey, but I really didn't want to be rude or offend them after being so lovely. I had been to church frequently as a child, but couldn't remember much from my Sunday school days. I knew God existed, and believed that if I was in a bind, I could ask God to help and sometimes He would, sometimes He wouldn't – it particularly happened around the time of exams. Other than that my experience of God and church was visiting with my grandma – which was often four of five old ladies who were pretty much using the pews as a social hotspot where they could gossip about what's going on with their grandchildren and neighbours.
The room was buzzing as we entered church. There were people everywhere and everyone was so smiley, and happy, and pleased to see us. Not in a creepy way, but as though they actually cared. It was a weird experience, and not what I expected from church. People knew Ange and Rich (my Godmother and her husband), so came up and introduced themselves to us, or said hi, and when we sat down it felt very different to any church experience I'd had so far to date.  There was a drum kit. And electric guitars. Rich was leading worship, and it was all the kind of music I would actually listen to in my own time. In church. I didn't recognise any of the songs, but I enjoyed it.
The pastor gave a message, I can't remember what it was, but what I do remember is that he talked about porn. In church. Again, I was so confused. This whole experience didn't fit my identification of a church at all. I was intrigued.
The next Sunday we travelled up to Whistler so didn't go to church. But the following Sunday, when we walked in, people recognised me and my mum and asked us how our trip was, about specific things we'd said we were going to do, and genuinely listened to our responses.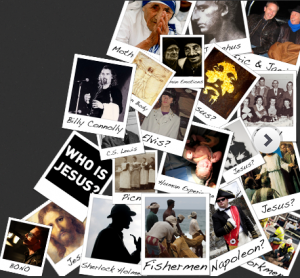 This trip totally changed my perspective on church, and when I got home I got in touch with someone from the Christian Union at uni and asked about local churches. She invited me to go to her church that Sunday and I never looked back. I started attending that church on a regular basis – went through a Student Alpha course, starting learning more about God and Jesus, and the Bible, who the Holy Spirit is, and soon enough was baptised.
I had told my parents about the church I was going to, and my dad grew concerned. He had bad experiences with church because of his super-religious mother, and wondered if I had joined a cult. They quickly came to visit me at uni and came to church with me on the Sunday. This eased their minds a little, but they still didn't seem to fully get why I was going to church regularly.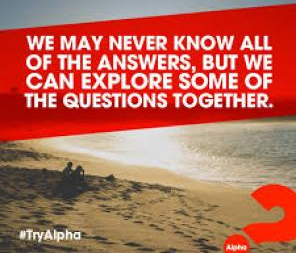 I couldn't explain it to them. All I did was kept suggesting they should find an Alpha course. I knew God, and Jesus, and had this encounter with the Holy Spirit, which I was happy to talk to my church friends about, but when it came to my closest friends and family, I struggled. I was unsure how to explain that I had a relationship with Jesus to someone who didn't. But I knew that I wanted it for my parents.
As it happens, my sister had started attending a church just before I had, but hadn't felt comfortable talking about it either.
My mum was quite open to the idea of church, and loved it when she came to visit me, or if ever we were around London we would go to Hillsong. She wanted to explore her faith, but didn't want to do it without my dad.
I started working for church a year after I became a Christian, so much of my life was filled with church and church activities. This made it hard not to talk about church when I saw my parents, and I often had conversations with my dad that led to him asking so many hard questions and me getting frustrated as I felt he was attacking my faith.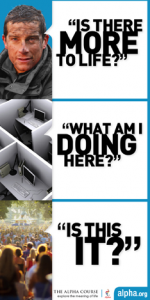 Eventually, one weekend I was home I googled churches with my mum and found a church I liked the look of from the website. They had an Explore Christianity course starting soon, and my mum and dad decided to go – it would be an opportunity for my dad to ask all the difficult questions he wanted.
In November 2015, my sister and I went down to Bedford to celebrate my parent's baptism with them. After a few years of nagging and difficult conversations, my parents realised how important the Bible is, and how incredible it is that we can have a relationship with God through Jesus.
Apparently my dad is one of the most awkward people his church have ever had on an Explore course, and they ended up having some extra sessions because of all the tricky questions he was asking. Turns out he wasn't attacking my faith, but exploring it!
I knew I had to be persistent with my parents. I wanted to see them come to know Jesus so badly. They had brought my sister and I up in the church, so I knew there had to be some element of faith there, just not understood. They had all the same expectations I had, and I knew if they just dug a little deeper, they too would find what my sister and I had found. A real relationship with our Saviour Jesus.
It was such an incredible way for us all to come to Jesus. Within four years, all four members of my family came to know Christ individually.
I really believe that it was through a foundation of prayer and persistence that my parents explored the possibility of faith, but it was the Holy Spirit who convicted and transformed my parents, and turned them back to God.
We all have this responsibility to pray for those we love, and to lay down the truth that church is a place where everyone is welcome, questions can be asked, and that they are so loved it doesn't matter who they are, what they've done, where they've come from or anything. We need to keep building this truth that church isn't boring, it isn't dead, it isn't irrelevant. We need to keep inviting, and hinting, and suggesting.
I love Christmas for many reasons, but the main one is how open to the idea of church people are. It's the one time of year where you can talk about Jesus and people don't stop you in your tracks. People seem to have more grace to listen to a story of a baby born to a virgin who went on to save the world at Christmastime. I love that opportunity. I love inviting people into my world. Inviting people into church, and them feeling comfortable to come inside. It's often a long game, but it's worth it. Souls in the Kingdom is worth the wait. So even if it takes years, I will continue to invite, suggest and hint to my loved ones that they should give it a try.
After all, that's what Ange did. She gave me a Bible at my Christening. Sowed seeds throughout my life that she was a Christian, and she was normal. And eventually, after 20 years, when she invited me to church, I said yes. And it was the best thing I ever did.
Ellen Wiggins has a heart for the local church and loves to make people feel welcome and at home there whether it's their first visit or their 1000th. She and her husband Tom got married in October 2016 and are currently enjoying settling into married life together.