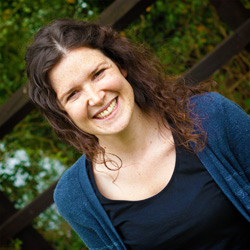 'I managed to get my hands free and wave them about a bit over the top of the chimney. Everyone saw them and said, "Look at Leo, he's so theatrical and amusing."  I'm quite a proud man, and I didn't want to admit I was stuck in the chimney and spoil the party.' (Leo Wan, The Guardian Weekend 20/12/14)
When I came across this astonishing article about a man who had gone up onto the roof with his friends then fallen down the chimney, I was curious!  He explained how his friends gradually forgot he was in there and as he slipped further and further down, they left and went home!  He lived to tell the tale, thanks to his own resourcefulness.  After 7 hours he was eventually rescued by the reluctant firemen he had managed to contact on his own mobile phone: 'the first fireman on the roof declared that nobody could be down there because it was too narrow, and I was shouting "I am, honestly. Come on."'
The candour with which he writes about his experience makes light of the incident, but it got me thinking about how our desperate situations can be missed by the friends who think we are fooling around or being sarcastic. I know I have let friends down by failing to spot their silent cries for help. Their beautiful houses and well-ordered lives dupe me into thinking they have it 'all together'.
Where we fail miserably, Jesus provides magnificently.  He always spotted the man or woman in the crowd who needed him, and he always made time for them. Like the crowd around Jesus when Zacchaeus was summoned down from the tree (Luke 19:1-10), I am quite often blind to the needs of those around me – sometimes even (I am ashamed to say) through jealousy of their status, appearance or perfect Facebook persona.  Jesus, however, knew exactly what Zacchaeus needed, because He came to seek and save the lost.
Lets try to look through the eyes of Jesus – look out for those who are waving at us this week so we can think whether they are simply waving, or whether they are actually, drowning. My high school English teacher had the uneasy words of the Stevie Smith poem, 'Not Waving but Drowning' on her wall. If you have a moment, google it.  The poem is written from the point of view of a drowned man, still misunderstood by the crowd who thought he had being simply larking about: 'I was much further out than you thought / And not waving but drowning.'  The poignant words of the last verse have stuck with me: 'I was much too far out all my life / And not waving but drowning'.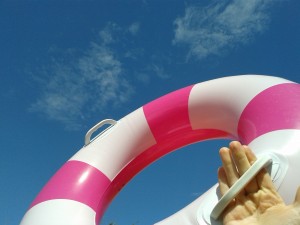 God has given us women a real gift of empathy.  Lets look beyond our own situations this week and spot who needs to be tossed a life preserver.  Hint: don't literally throw them a rubber ring, invite them for coffee…listen to them.  Lets not be the group who leave their friend stuck in the chimney!
If this has made you think, please pray this simple prayer with me now:
Thank you, Jesus that you never misread or misunderstand people.  Help us to open our eyes to those around us who feel they are drowning this week – to see behind the casual wave and brave smile of a mum at the school gates, or a elderly neighbour, and to illuminate your love through our kindness to them.
Amen