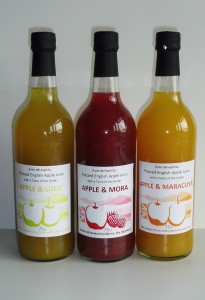 Event coming up?
Looking for something special?
What if the drinks
were also a cause for celebration?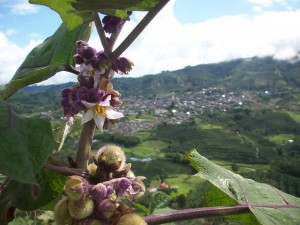 they are ideal for reception drinks at social or business events, and for parties or gifts. The juice is a blend of English Apples  from Worcestershire orchards with Lulo, Mora and Maracuya (passionfruit), exotic fruits from the Andes. These intense 'fruits with attitude', behind a new alcohol-free cocktail menu at Harvey Nichols, are sourced from farmers' associations in  Colombia, who receive a social premium.
Passion for PeaceThese farmers' associations are overcoming armed conflict and poverty with peace and sustainable development. Lulo tastes like kiwi or gooseberry and grows on a bush. It comes from the heart of Colombia's coffee region, where coffee prices have fallen by 40% in recent times. A group of farmers invested in Lulo to reduce their vulnerability to commodity markets and aim of this new Lulo & Apple Juice is an increase in sales at a fair price. The Mora and Maracuyá farmers' associations have been backed locally by Fundación El Cinco (The Five Foundation). Through El Cinco over 3,000 Colombians donate up to 5% of their salary monthly in solidarity with smallholder farmers, who have suffered the conflict first-hand, accompanying them with counselling and psychological support, as well as technical, business and financial input for the fruit farms. See what the Mora farmers have come through and how they are doing now. The Maracuyá (Passionfruit) farmers were recent finalists in Colombia's Enterprise for Peace competition. Celebrating with these drinks contributes to the transformation of these regions into peaceful and fruitful communities.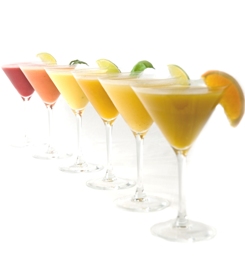 Getting Creative
For the more creative in the culinary arts, Lulo, Mora and Maracuyá are available as purée for a variety of Fruit Punches, Alcohol-free Cocktails and Sparkling Drinks. They are also great for ice creams and sorbets; cheesecakes, mousses and pavlovas as well as muffins and cakes. The purée lend themselves to sweet and sour dishes, chutneys and marinades. This summer why not complement a barbecue with Guava Barbecue sauce and a Maracuyá-dressed salad, with jugs of Mango Lemonade, Tickled Pink, Guava Palava and a Piñata or Niña Colada?  Or Lulo & Elderflower Cup; Spritzer or Mora Sangria-style Mora or Passionfruit Punch?
Smoothies and Five a Day
The fruits are not just for special occasions. They can also help towards one of your Five-a-Day! Both the juices and the purées are free from added sugar. The purées are great for smoothies, frappés, shakes and lassis – fun for kids, who have great ideas for new drinks. The red Mora is a real favourite with young people, who have created A Taste of ToMora, Leaving you wanting Mora and Gimme Mora That!
Women and the Fruit Trade
Well over 80% of the workers in fruit processing factory are women, half of them heads of households. Many key representatives of the farmers' associations are women. Fundación el Cinco was founded and is run by women! Our company sponsors school and further education fees for families of fruit workers. All our profits are going into a new dried fruit snack which generates income for women, who arrived in Bogotá with their families displaced by the conflict.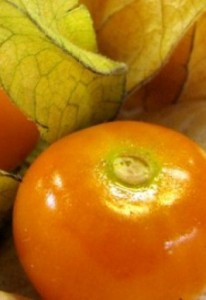 The Story behind the Fruit
The company was set up following several months spent working in self-build housing projects in the shanty towns of Cali. A tragic incident, involving a member of one of the families in the project, prompted much soul-searching and prayer on how to really make a difference for those victims of conflict without the means to obtain justice. Fruto del Espiritu (Fruit of the Spirit) was the answer. The company is financed on the basis of John 12:24: 'Unless a grain of wheat falls and dies in the ground, it remains alone, but if it dies, it yields much fruit'. Those in the UK, blessed with the means to invest, sow in to the mission, committing all profits to be ploughed back into more new products, products for the service of those – on the other side of the Atlantic – rebuilding their lives and their communities.
While so much partying in our society finances violence,
 you are invited to drink to a brighter future!
For more about the fruits and almost 100 recipes, see www.fruto.co.uk
For more on the story behind the fruits, contact info@fruto.co.uk