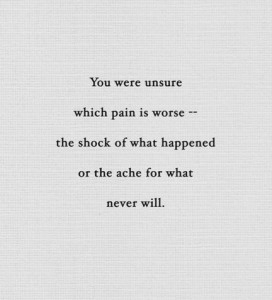 I went to bed last night after hearing some of the most tragic news I think I have ever had to hear. A young man had taken his life, the very same way his older brother had done, the day before the 11th anniversary of his brother's death.
The village where they are both from are in shock. How could this fun-loving, good looking young guy have done such a thing? So many unanswered questions.
Then the thoughts move to his family. Oh my goodness, how must his mum be coping? What if this is too much for them to bare?
Then there's the thud in the chest of all those who knew him. That ache that comes with loss. As shock was processed to grief a whole village was mourning one of its own passing away.
Such a huge unanswerable, unimaginable tragic situation.
And yet grief and loss are part of life.
It's so unfair though, isn't it? That we should learn to love someone and them just cease to exist anymore. Their clothes unworn, their name unspoken, their future stopped in its tracks.
I have to say I remember the night my beloved papa died. I genuinely cried so much I ran out of tears. My chest ached like I had been wounded and my heart was so heavy even breathing was difficult. I had no right to complain really, I had him a good long time. But he was my papa.
And this young guy was to someone 'my friend', 'my brother', 'my son.'
And it hurts like hell.
Let me say that again. It hurts like hell.
See if ever you needed proof that there is a God, and that His primary intention was that we would live with Him forever, it's feeling the pain of death.
It's not normal. We are made with eternity in our hearts.
It hurts too much. And so it should, a unique human being has been removed from our world.
It's why the Bible it says in 1 Thessalonians 4:13, "And now, dear brothers and sisters, we want you to know what will happen to the believers who have died so you will not grieve like people who have no hope."
We can have hope that life can continue past the flesh and blood of earth and into an eternity, when we come to understand that there is a God, and he never wanted us to be separated from Him. Indeed, we were designed to have eternal life, all of us together, but the stuff and the sins of life got in the way. It caused our world to rot, our burdens to be heavy and our bodies to be mortal. Yet in Jesus we have a way back. A hand stretched out from heaven to earth.
In him we have hope of an eternal rest. A heavenly reunion. A life lived beyond our days here.
The boy I mentioned was my brother's friend.
And as I recalled later on hearing the news, he had once been part of my kids club in the Pentecostal Church, where I no doubt told him in dozens of different ways about God, and heaven and Jesus.
He was a character, loved by many, and has left a huge hole.
I'm praying today to the beautiful merciful God that I love and serve. For peace and comfort for those grieving, for rest for the ones who have gone, and for a future for those left behind.
John 10:10 "the thief comes to steal, kill and destroy, but I (Jesus) come to give life and life to the full."
Choose Life.
Death hurts way too much.