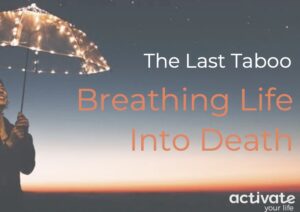 Most of us avoid talking and thinking about death as much as possible. Shamefully, we might feel so unprepared when spotting a recently bereaved friend or acquaintance that we're tempted to cross the road and pretend we didn't see them. Finding the words to say can seem impossible. This series aims to break the taboo.
Here is an introduction to the series: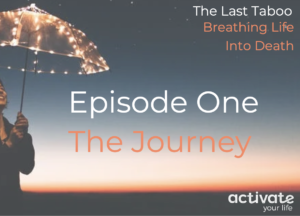 Funeral Celebrant and Care Home Chaplain, Reverend Emma Satchell loves to talk about dying, remembering our loved ones and supporting people properly through this season. She is devoted to normalising and raising the profile of this topic. Emma's recent training has been as an End of Life Planning Facilitator and you'll come to see that she is passionate about making the last months, weeks and days as compassionate and calm as they can be.
Emma's best friend Esther Scholes lost her son, Daniel in 2012 and her husband, Richard just two years later. Emma was with her through it all. Join best friends Esther and Emma as they share their journeys and chat with Rachel about dying, death and grieving.
In this episode, we hear:
The history of their friendship
How Emma discovered that she loves delivering eulogies
The experience of losing a son and a husband, and how to deal with different emotions in yourself and others
How best to support a friend or acquaintance who is grieving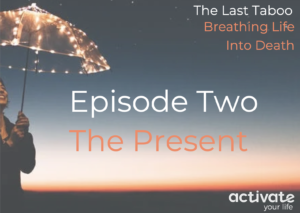 We continue our conversation with Funeral Celebrant and Care Home Chaplain, Reverend Emma Satchell and Esther Scholes.  Join best friends Esther and Emma as they bring us up-to-date in their stories and chat with Rachel about funerals, end-of-life evangelism, their jobs and experiences.
In this episode, we hear:
Emma shares top tips on how to prepare well for death
Esther talks about funerals and shares what was special about her father's funeral during Covid times
Emma and Esther share fond memories of people who have shared God's love through their words and actions at the very end of their lives and how these gestures have impacted the hospital staff
Emma talks about the peace experienced by some of the people she has assisted in the care home
Esther shares the joy that can be found in desperate situations and how the years of caring for members of her own family have led to a job as a carer
Emma tells us about her end-of-life facilitator training and how to get further information emma@dyingtohelp.co.uk

Coming soon, don't miss the next episode with Fiona Castle and Sheila Morgan. More in this series coming soon.