Start your day with a word from Fiona
WORD FOR THE DAY
Can all your worries add a single moment to your life?  Of course not!  Matthew 6.27
Life has not been easy over the past two years, with all the lockdowns and isolations, making us feel uncertain about travel and meeting in groups.
However, don't be afraid!
As you prepare to travel to the conference today, know that you are not alone. The Lord has promised never to leave or forsake us. Stand firm and look forward to a time of refreshment, relaxation and learning, BEing warmly welcomed by the team!
From 3pm Check-in and refreshments (Cedar)
When you arrive, you don't need to go to the Reception desk.  When you enter the foyer, turn right and you'll see the Bar.  Just head through there and you will see the team and the hotel staff, ready to welcome you. If you'd like to just collect your room key and take your bags straight to your room, that's fine, but don't forget to come back to make your name badge, collect your short version of the programme, and recieve your BE book! This is also the time to book a packed lunch if you need to rush off on Sunday.
If you're a little concerned about being in a big group after all this time, you can put a special sticker on your name badge to show you'd appreciate a bit of space.  There are also stickers to show you're 'happy to BE hugged!'  We're all at different stages.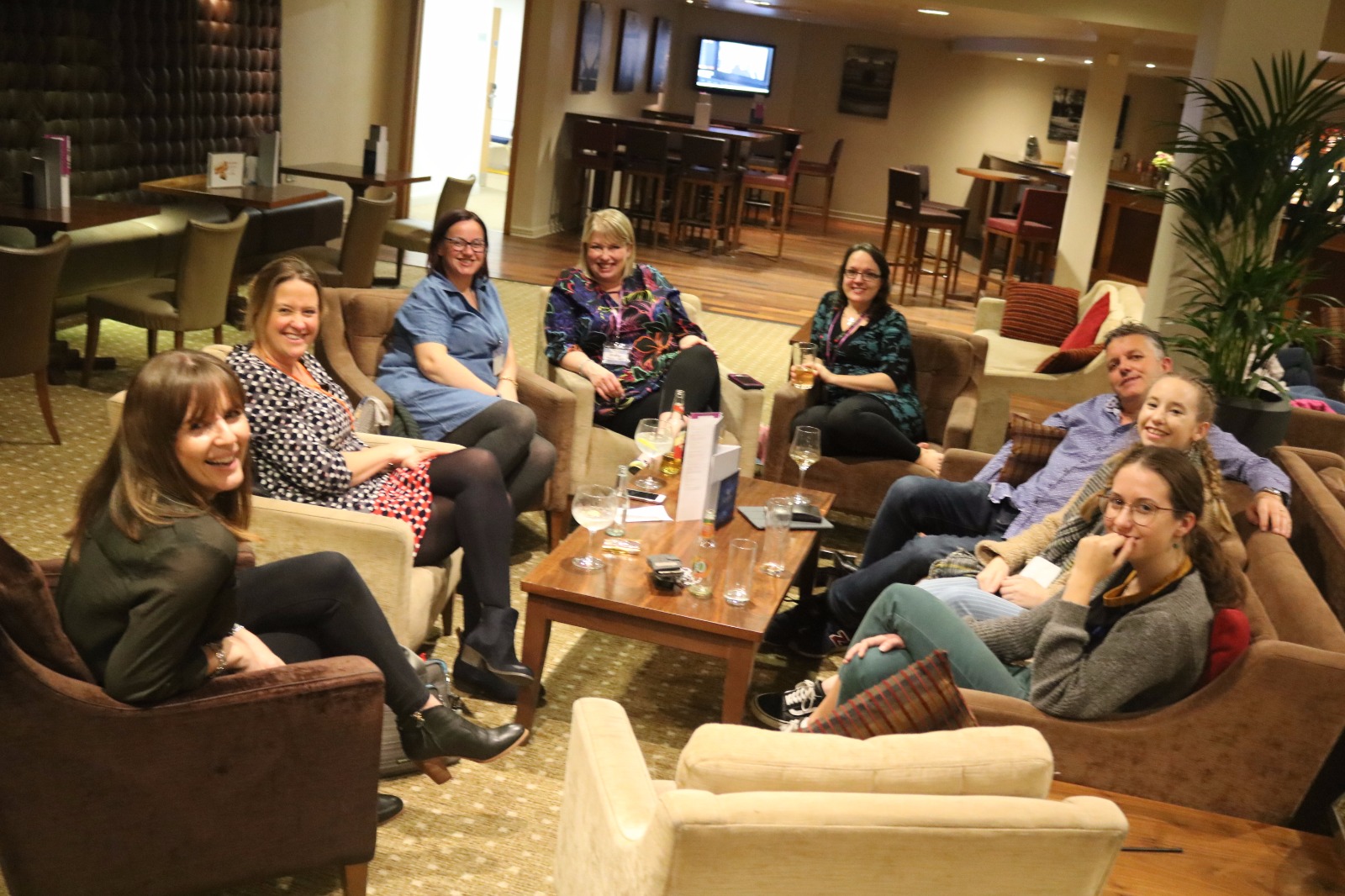 5.30-6pm Newbies meet-up (Mezzanine)
I know you have to be brave to go to a meet-up if it's your first time with us, but it is worth the moment of awkwardness to get up there because once you've met a couple of the team and others in the same boat, you'll feel more at home.
5.30-6pm Meet the chef (Mezzanine)
If you have any dietary requirements and would like a bit of reassurance from the chef, this is your opportunity.  We have informed the hotel already of anything you told us about, so this is only if you have particular concerns.
5.30-6pm Miss Activate meet-up (Mezzanine)
If you are at school or college, it would be great if you could pop up and meet the others your age. Bring someone along this time if you're not sure about it!  There will be other opportunities to gather over the weekend and our Miss Activate leader, Polly will let you know.
5.30-7.30pm Evening meal
7.45pm-9.00pm Main Session 1 Bekah Legg
9.00pm Hot chocolate and refreshments
9.30pm Quiz or Pjs and Film:
Quiz (Main Room)
The best way to meet people! Don't worry if you come on your own, we'll get you into a winning team!
9.30pm Film (Deeper Room)
If you're a bit tired, join in with the Activate tradition of watching a film together in our pyjamas.
Film: Lion
This year, we're watching the incredible and uplifting movie 'Lion' (PG).  Daroo gets separated from his family at the age of five and ends up being adopted by an Australian couple.  However, 25 years later, he returns to India to search for his birth parents.  It is an inspiring story about the experience of adoption and the search for identity.