I want you to take a look at this picture…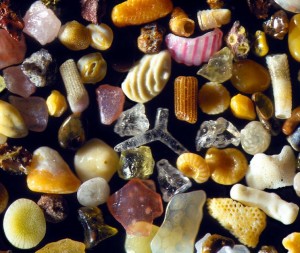 Aren't these jewels and precious stones amazing? All different, all intricately decorated, all different shades and colours. All beautiful.
I came across this picture when a friend sent me a devotional about God making us all unique, a truth many of us need to grasp and understand. After all, we can't fully undertake the personal call on each of our lives if we spend our time comparing ourselves, or hoping to be someone else entirely.
And the truth is girls, according to 2 Cor 5 and 6, our job on earth is to live in such a way that 'God can make his appeal through us'. Did you hear that, 'God is making his appeal through us'? Wow. Now what will that appeal sound like to those who need to hear it? And what will that appeal say about the God, and the saviour Jesus, that we represent?
Will we portray God as a shouty, stick-wielding rule keeper more interested in our conformity that a relationship with Him? Or will we, through living an authentic Christian life, connecting to the world (the world that He so loves, by the way John 3:16) and having a genuine heart for the people in it, point people to a generous, loving, gracious saviour intent on pursuing us with His mercy and His presence? (Psalm 139)
But here's the thing. The picture; is not a shot of precious jewels or valuable stones. This is actually a picture of what sand looks like under a microscope. Yep, when we see a vast, cascading beach, what God sees are millions and millions of unique treasures.
And when God looks at humanity he doesn't consider the billions of human beings as a sea of similarity. He doesn't think one is as good as another, although he values us equally, instead He has plans and purposes specific and personal to each one us (Jer 1:5, 29:11).
Ladies we can't defer reaching our world or laying it aside as someone else's job… simply, we are threads located in just the right place, so that when we all move along and live out real, authentic Christian lives, we weave a great tapestry appealing to the world on God's behalf.
I don't know what you are encountering at the moment but if God has taken the time to fashion every tiny grain of sand into something so beautiful, His concern over us must be so much more. You are not insignificant. You are a daughter of the King. And God is making His appeal through YOU.
With lots of love, x