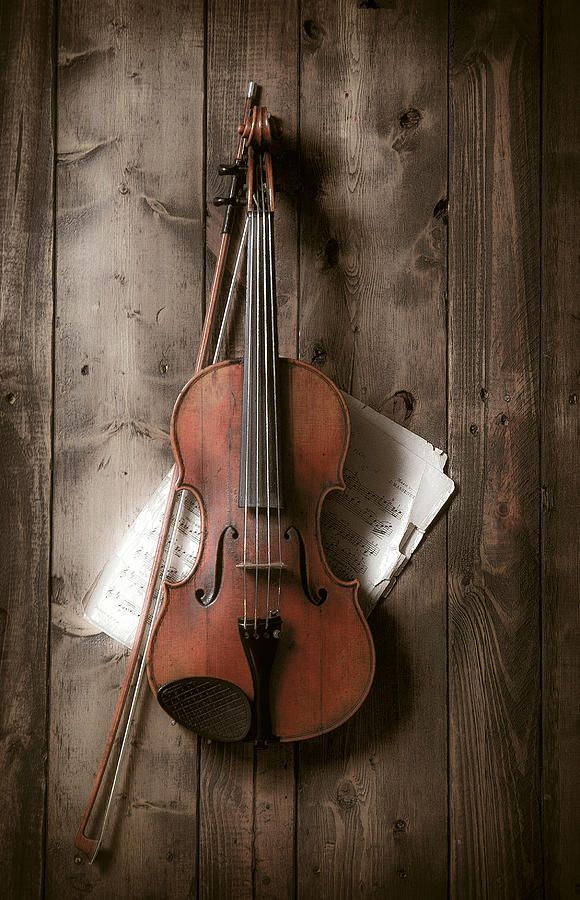 As a young believer, new to church and all things Christian, I remember going to a Sunday service one week and hearing my friend's dad read out a poem. He didn't just read it, actually. He performed it. And although it was only one man saying some pre-written words, it was truly music to my ears.
This is the poem that Bobby read out:
Twas battered and scarred, and the auctioneer thought it scarcely worth his while
to waste much time on the old violin, but held it up with a smile;
"What am I bidden, good folks," he cried, "Who'll start the bidding for me?"
"A dollar, a dollar… who'll give me two?" "Two dollars, and who'll make it three?"
Three dollars, once; three dollars twice; going for three…" But no,
from the room, far back, a gray-haired man came forward and picked up the bow;
Then, wiping the dust from the old violin, and tightening up the loose strings,
he played a melody pure and sweet as a caroling angel sings.
The music ceased, and the auctioneer, with a voice that was quiet and low, said;
"What am I bid for the old violin?" And he held it up with the bow.
"A thousand dollars, and who'll make it two? Two thousand! And who'll make
it three?
"Three thousand, once, three thousand, twice, and going and gone," said he.
The people cheered, but some of them cried, "We don't quite understand…"
"What changed its worth?" Swift came the reply:
"The touch of the master's hand."
And many a man with life out of tune, and battered and scarred with sin,
Is auctioned cheap to the thoughtless crowd, much like the old violin,
A "mess of pottage," too much wine; a game – and he travels on.
"He is going" once, and "going twice, He's going and almost gone."
But the Master comes, and the foolish crowd never can quite understand
the worth of a soul and the change that's wrought by the touch of the Master's hand.
I know the language is now a bit old fashioned, but the sentiment, and the truth of the poem remains the same; a life has never greater value, beauty and purpose than when it's brought back to the hands of the master.
I know for me, over the years, this has come to mind when I've felt worn down or devalued, and I've read it to people who feel the same, as a reminder that God places incredible value on humanity and has actually designed us to be instruments in His great orchestra, making a melody so beautiful it brings those who don't yet know Him, right back to His feet.
Perhaps you've read it today and it has meaning for you. A reminder, perhaps, of how much your life has changed with Christ now in it, and of how much value God places on you. If that's the case I celebrate with you. But please don't leave it there. Don't allow yourself to be put back down, to be an ornament with a story of how 'once' the master used you. No! Demand to be played. You were made for more, you were made to be used to point others to the master. You were made for His service.
When once you were written off, by yourself and others, battered and scarred from life, NOW is your time to be lovingly restored by the one who made you and cherished you. Now is your time to live your life on purpose.
Now is your time to contribute your music, your notes and your melody and have it woven in to a great salvation symphony. A sound so beautiful resonates when the broken begin to sing again, when the lost find their way home, when the hurt contribute to a chorus of restoration, when the guilty sing from a place of forgiveness.
I don't know about you but just the thought of being used as an instrument of God's grace gives me reason to be cheerful. But to know that my scars and times of pain, because I kept clinging to God throughout, could actually make the sound more beautiful… well that, that is music to my ears.