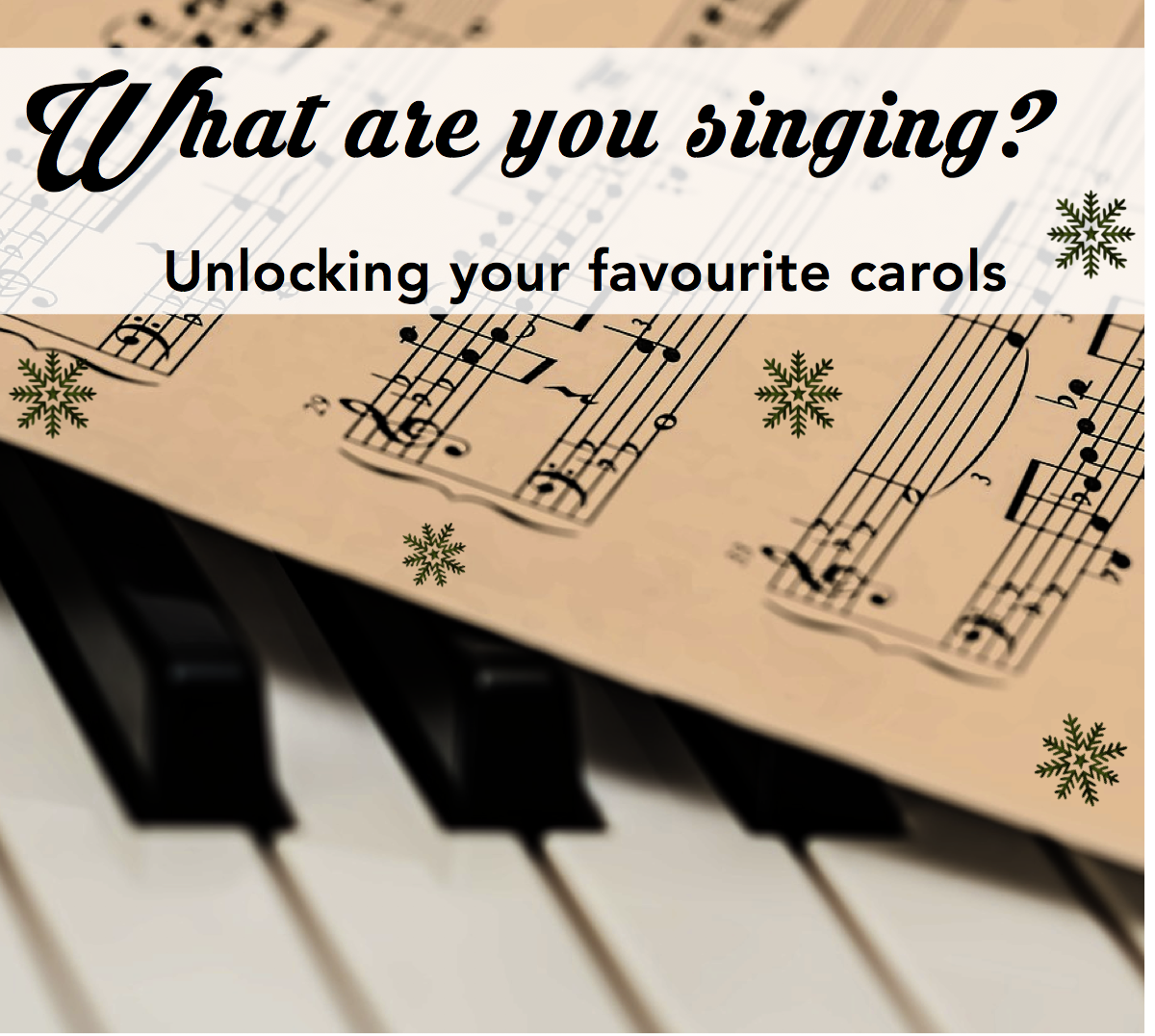 I've felt like Scrooge over the past few days. Too much money flying out of my purse at the school fair; too much pressure (from my 10-year old boy!) to ditch my beloved mismatched decorations in favour of colour-coordinating the tree; too many 'bargains', sales, 'handcrafted' mass-produced tat.  I am all for novelty and cute things but seeing this festive spatula had me laughing out loud at how ridiculous our 2017 Christmas preparations have become!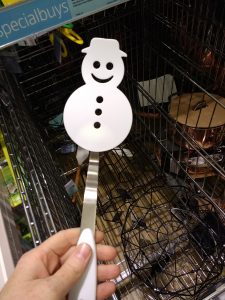 What are we to do with this snowman fish slice for the other 11 months?  Who has a spare airing cupboard in which to store the nordic blankets, bedding, cushions, and stuffed reindeer heads for 340 days each year?  I'm being controversial here (there are some real festive fans in the Activate team) but all the fleecy, sparkly, duplicate items we are being plied with this month are starting to suffocate me!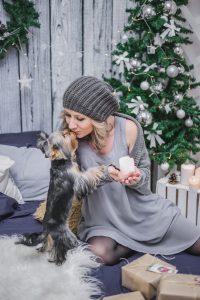 So, for grumpy old me, it was reassuring to be singing a traditional carol on Sunday. I was in need of something wholesome, historic and Jesus-centred.  However, when the worship leader introduced what it was, my heart sank. The title God Rest Ye Merry Gentlemen seems to sum up the superficial Christmas I'm a bit allergic to.  I'm still a staunch supporter of writing 'Happy' – rather than 'Merry' – Christmas.  In my mind, the title is saying: 'Men: Don't worry, be happy! Put your feet up and drink lots!'  Inside I'm screaming, 'No you don't! Men: HELP with Christmas, don't put your feet up! Engage in the preparations! Don't just sit there getting merry!'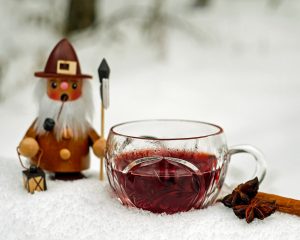 Just three lines in, though, and I was impacted by the gospel truth in the words.

This baby was born 'to save us all from Satan's power / When we were gone astray'.  I was pleased to be reintroduced to this carol and reassured by the wonderful message.  It ends with a reminder that this holy news outshines all other news, and calls us to join together in singing praises to the Lord.
However, that opening line still grated on me.  I had a little look on the Internet.  I was so happy to discover that the opening line is not telling 50% of the population to put their feet up with a glass of something.  It's actually something powerful and brilliant which has lost its meaning over the years.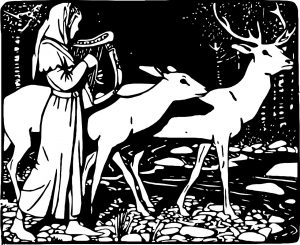 When "God Rest Ye Merry Gentlemen" was first sung – as far back as the 15th Century – 'merry' had a very different meaning. Robin Hood's "Merry Men" might have been happy, but the merry that described them meant great and mighty. So, in the Middle Ages, a strong army was a merry army, a great singer was a merry singer, and a mighty ruler was a merry ruler.
So when carol singers of the Victorian era sang, "merry gentlemen," they meant great or mighty men. 'Ye' means 'you', but even when translated to "God rest you mighty gentlemen," the line still makes very little sense. This is due to another word that has a much different meaning in today's world and a lost punctuation mark.
The word 'rest' in "God Rest Ye Merry Gentlemen" simply means 'keep' or 'make'. The current title is also missing some punctuation – a comma needs to be placed after the word "merry." Therefore, in modern English, the first line of "God Rest Ye Merry Gentlemen" should read "God make you mighty, gentlemen." Using this translation, the old carol suddenly makes perfect sense, as does the common saying, "Merry Christmas."*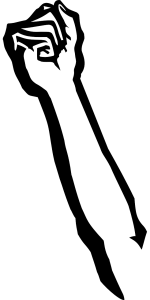 So, it's not about resting and drinking at all!  'God make you mighty, gentlemen'. That's loads better!
In the Bible, David had a band of mighty men who did amazing things, as we read in 2 Samuel 23. When David was hiding from Saul, these warriors proved their devotion to him by bringing him water from the well of his boyhood, in Bethlehem.  Just as these diverse warriors were attracted to David, we are attracted to the person of Jesus Christ.  Mighty warriors are attracted to their hero and are committed to a cause.**  Let's rekindle our love for Jesus and commit to sharing Him with others.
So no more 'bah humbug' from me.  Rather than allowing myself to be haunted by the fleecy fuzz of 'Christmas Present', I'm choosing to live Christmas 2017 in a mighty way.  Thank you, God, for making us mighty!  To be mighty means to be a warrior of great force and courage!  In Jesus' name, we have power and authority over Satan.  Thanks to who we are in Jesus, we have an extraordinary degree of character, importance, and worth. Amen!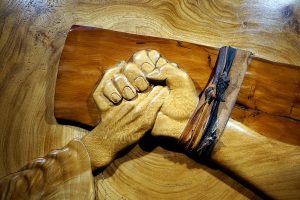 *Read more about this carol here: http://www.acecollins.com/books/storiesbehindchr.html
**See a bible study about mighty men here: https://bible.org/seriespage/lesson-14-god-s-mighty-men-2-samuel-238-39