WEEK FOUR: CHRISTMAS AND THE WORLD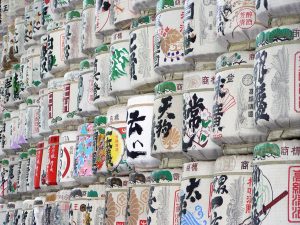 Being a missionary in China at Christmas
I bought a journaling/colouring bible for myself for Christmas this year. In going to wrap it up for myself <violins playing>, I noticed a production fault. A section of pages had been folded during binding so they hadn't been trimmed properly.  When I unfolded them, each page revealed Chinese writing down the edge – obviously some instructions for binding which had escaped the guillotine.  I felt a sense of sadness for the people working in the Chinese printworks.  Many of the (multiple) bibles each of us own are printed there, but until fairly recently – with the upsurge in online apps – Bibles were not easy to obtain in China.  The government restricts the sale of Bibles.  Many rural communities, in particular, do not have access to the printed Word of God.

Having failed to get rid of religion altogether, the Chinese government now tries to control it. So an atheist government runs its own churches and appoints its own priests. These Communist churches are called Three Self churches – self-governance, self-support, self-propagation (rejecting foreigners' influence on church leadership, foreign financing, and foreign missionaries). One of the problems with this is that the movement tries to control and twist the Christianity of the Bible.
As a result, many Christians are prepared to risk harrassment by the authorities and choose to run their own, underground home churches.
A couple of months ago, I had the privilege of interviewing Naomi*. Leaving everything, James and Naomi moved to southwest China to be missionaries in 2004.  By 2009 they were working with a minority group and had started leading small groups.  In 2014 they had gathered 100 people together to tell them about Jesus.  They continue to minister to local people and other missionaries from all over the world.
Here, Naomi talked sprouts, son, sun and serving, as I interviewed her about what it is like to celebrate Christmas in China.
What was your first Christmas in China like?
I watched my American boss, Dan, go flat out creating Christmas for all the Christians we supported, taught and worshipped with.  On the 25th December, his advice was to shut the door and spend the day with your family.  There is it is a normal day.  People go to work and school as usual.  So we celebrated Christmas with our boss and his wife, just the four of us.  We had roast chicken and, amazingly (although we haven't managed it since) we found brussel sprouts to help us recreate a taste of home!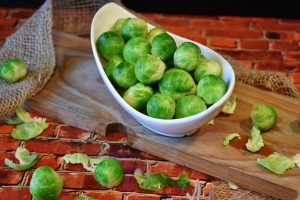 So how do you help the local people learn what it is like to celebrate Jesus at Christmas?
We have done presentations in orphanages and psychiatric hospitals.  We went to the university campus to sing carols.  It is OK to share the nativity story, as it is seen as educational – learning about different cultures.  In our small groups, we had parties and sang chinese carols.  Our neighbours' children come to our house and we show DVDs about Jesus.  We tend to have maybe 30 students for Christmas dinner – a novelty for them, especially in trying to use knives and forks!  You also have a core group of Christians who want to bring their non-Christian friends.  When we talk to people we try to make it natural.  I talked to the taxi driver about the sun shining on everyone, linking it to how the son of God is for everyone, all over the world.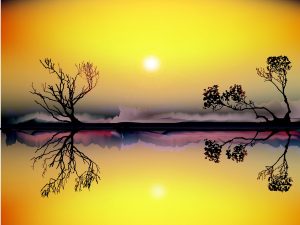 Where do you meet to hold your small groups?
We gather in each other's homes all over the city. We text each other and arrange where we will meet next. We make sure we aren't too specific about location and what we will be doing.  Gathering to worship outside Three Self churches is forbidden.  Over the past two years we have had a larger meeting once a month, renting a circular building to use for this.  We also use a coffee shop, run by a couple who were saved and became part of our community.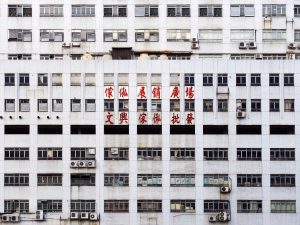 Have you noticed any Christmas traditions developing where you live?
On Christmas Eve the street sellers have started to sell apples in a box with a ribbon on.  This is a sweet example of a play on words; Basically, they have heard carols singing of a prince of peace. 苹果 (píngguǒ) means apple. 苹 (píng) sounds the same as 平 (píng) in the word 平安 (píng'ān), which means "safe" and "secure."  So they see a night of peace/'silent night' as a time for apples.
They also blow up toy hammers and bang each other on the head!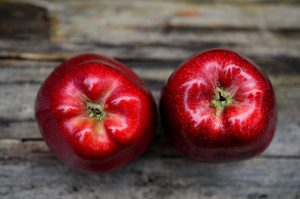 Do you put decorations up and stockings out for Santa?
13 years ago when we moved here, there were no decorations, no Christmas trees, nothing.  However, Walmart has arrived since then! You can get some decorations now. Amazingly, the Jewish couple, who had lived in our first flat, left us their artificial tree!  My daughter puts out a stocking for Santa.  We still do some of the things we would have done on Christmas day in the UK… we watch James Bond movies, listen to the Queen's Speech, and sing lots of carols.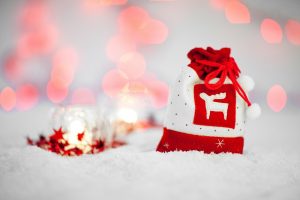 What are some of the highlights of celebrating Christmas there?
Carols become more important to you. There is something so moving and special singing together with the Chinese people.  I love 'Silent Night'.  I love sitting and worshipping God alongside our Chinese friends who are able to express their worship to God their own language. Over the past few years, we have welcomed other missionary teams into our home so that they can spend their first Christmas away from home with us.  It is hard, you almost don't want to do it, you want that one day when you don't want to bother serving.  But you're always glad you made the effort. You remember what it is like to be away from home on that first Christmas and you know you need to serve them.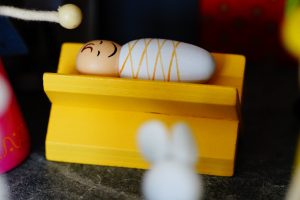 (*names have been changed)
To read an article discussing whether we should be concerned that our bibles were printed in china, click here: http://www.christianitytoday.com/ct/2014/october/bible-made-in-china.html
Many thanks to Naomi for the lovely time we had talking together.  Have a wonderful Christmas, everyone!  Next up, look out for an article by Mandy Catto to take us into the New Year! x