WEEK ONE: CHRISTMAS AND ME
Inspiration and Tips: Keep It Simple!
I am trying to do all of these this year… 'Keep it simple' is my new motto!
Try to stick with more is less this Christmas. Maybe just cutting a few things out can help save you hours!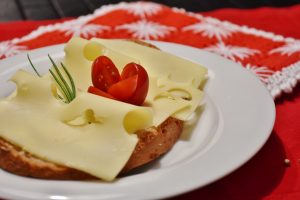 Food:
You don't need five different vegetables, three different stuffings and 15 puddings!
Don't try new, complicated recipes that you've never made before. Mostly stick to your tried and tested favourites and spice things up with one extra recipe.
Turkey sandwiches, crackers and cheese make a perfect Christmas Day tea; everyone is too full still to eat much anyway!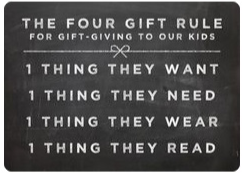 Presents:
'The Four Gift Rule' is my absolute favourite Christmas gift tip.
We've found that giving our children one thing in each category is plenty. Christmas can be so overwhelming and our children get spoilt by grandparents, aunts and uncles so this works well for us.
We have a very large extended family and that can get expensive so we do a Secret Santa – only buy for one adult and one child each.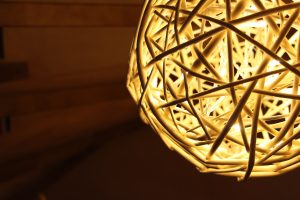 Decorations:
Cut scraps of fabric or felt into Christmas shapes. Use cookie cutters or templates. Then attach them to ribbon and use as a garland all over the house or on your tree.
Get the children involved; mine love making paper chains and they look so pretty.
Are some of your Christmas decorations and ornaments looking a little battle-scarred and worn? Try spray-painting your older things with gold, silver or copper paint.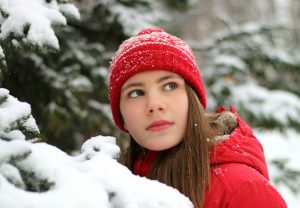 Tree:
Go to any place that sells Christmas trees and ask for the branches and cuttings that have fallen off. They are usually glad to get them off of their hands. Besides using them for decorations, try tucking them in and around your artificial tree to give it that fresh tree smell.
Recycle that artificial tree that you don't want anymore. Bend the branches and connect them to make either one very large wreath or several small ones.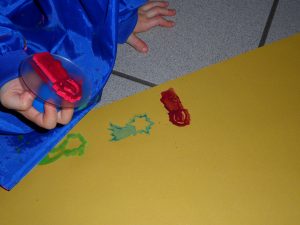 Wrapping and Posting:
We like to make our own wrapping paper. The children print onto plain brown paper with some Christmas cookie cutters and potato prints dipped into gold and silver paint.
Send your Christmas packages early. The more things you can get done and out of the way early, the fewer things you will have to do at the last minute.
When you have to send things through the post, buy smaller items like DVDs, CDs or books, which can be sent fairly inexpensively or straight from websites.
HAVE FUN!!! It's Christmas and the most important thing to remember is it's all about Jesus.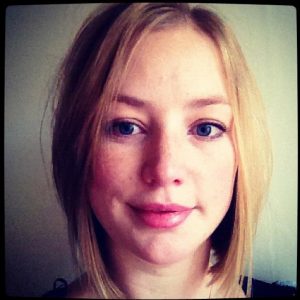 Esther Tregilgas is Activate's social media coordinator. She loves connecting with the wider online community but also with her neighbours and women she meets on the school run or at Tots. Esther is wife to Matt and a stay-at-home mum with 3 girls aged 9, 7 and 4 and a baby on the way. Esther has a passion for children and the women around her to meet Jesus so she serves at church on the children's ministry, and loves being part of the local Tots group. She also enjoys a bit of crafting in her spare time, particularly knitting and crochet.