Gloomy Introduction (by Rachel)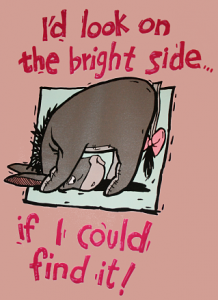 It is baked beans on toast week in our house.  The Christmas goodies have been eaten; the groceries are running low.  The expenses and excesses of Christmas take their toll around about now. Back in 2005, the austerity measures we impose upon ourselves and our families, along with the weather, the darkness (and the fact that most New Year's resolutions have been broken) led Dr Cliff Arnall, to term the third Monday in January – January 16th this year – Blue Monday.  His supposedly light-hearted formula to calculate the most depressing day of the year is something I try to ignore (and I am too busy to consider a duvet day when my daughter's birthday falls the day after, on Blue Monday+1).
But you can't get away from it.  Christmas bills roll in.  It is always dark.  The half-completed lego sets end up under your freezing cold feet for the hundredth time.  Somebody has a bug.  You are snappy and short with people and you work twice as hard to catch up at work and cover for sick colleagues.   Worse still, you become more selfish. A survival instinct kicks in and you just want to shut the door, put the fire on and watch Sherlock.
You know what I'm going to say next.  Be a friend. Open the door. Share your popcorn.  Well, the good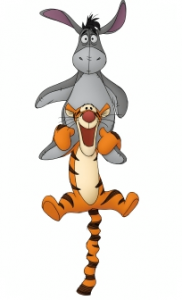 thing is, I am not going to say anything else, Rhiannon is!  Here is something she wrote after Christmas. I should really have posted it sooner, but I can pretend it was all perfectly timed because, actually, it is the perfect time to remind ourselves of these wise words.  So, over to Rhiannon (and Her Majesty):
Uplifting Article (by Rhiannon)