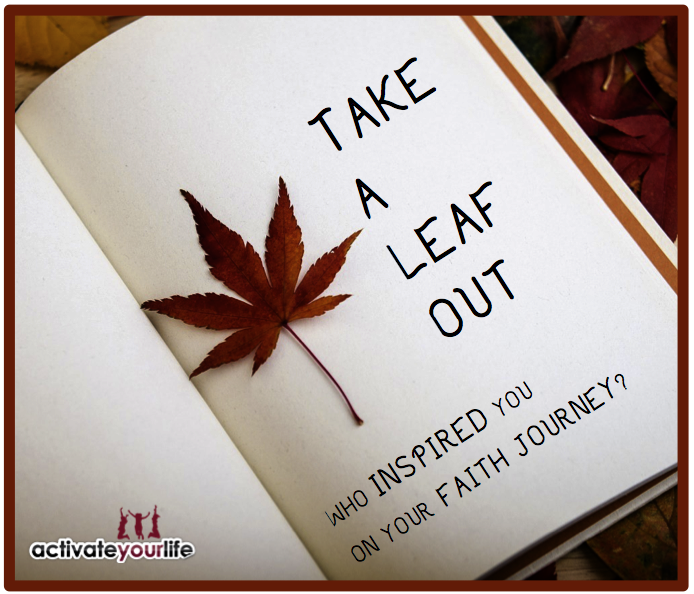 TAKE A LEAF OUT
WHO INSPIRED YOU ON YOUR FAITH JOURNEY?
…her phone call changed my life
Tamara helped my faith journey in such a beautiful way. She didn't know me, but sensed God telling her to contact me. She had the courage to be obedient to God's leading and phoned me at a time when I was at the end of my tether and invited me for coffee.
She had the gentleness to enable me to offload my problems to her, and to invite me to follow Jesus. I was "born again" that day and my life was transformed as a result.
She mentored me kindly, yet firmly, for six months, until she decided I was strong enough for her  to step aside and to trust God for my future and for that of my family, saying that I was mature enough "to eat solid food"!  (Hebrews 5. 12 – 14)  What an amazing and challenging feast!