 days

hours

minutes

seconds
A training day for women who are passionate about reaching their communities.
Aim of the Day
Our desire is to enable women to be secure in their identity, living in the fullness of life that Jesus intended and being present in the heart of their community – creating innovative opportunities and meaningful relationships. Our aim is to be creative, forward-thinking and always stretching the boundaries of how Christian women can be salt and light in a fluid society.
What's In Store
Inspirational teaching
Challenging and practical teaching
Food & drink
Learn how God can use you in your ordinary everyday life to change the world around you.
Who Should Come
Whether you are a stay-at-home mum, a business woman, a student, in church leadership or retired, we all know neighbours or friends who don't know Jesus. We believe God has put YOU in a unique position to reach your friends and community and He has a special purpose for you.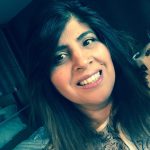 Jaz Potter
Jaz Potter is the full time evangelist at Croydon Jubilee Church. She comes from a Sikh background and became a Christian aged 12. She is passionate about telling people about Jesus and equipping the church in evangelism. She is married to Tim and they have 2 teenage sons. When she isn't preaching, teaching, wife-ing or mothering, you can find her on Instagram.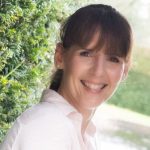 Sarah McKerney
Sarah is an inspirational speaker and preaches regularly. She has been part of the team for many years and is now a member of the leadership board, as well as being a source of wisdom in our regular meetings. With a desire to promote authentic faith, she serves and leads in church and the wider community.Sarah is a mum to two boys at high school. She enjoys listening to The Archers when she is on long walks with her dog.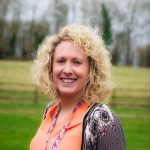 Sarah Jones
Sarah is an church minister who is married to Peter. They live in a little seaside town in the northwest called Cleveleys. She is a passionate communicator, who loves to bring God's truth in a relevant and inspiring way.
PLAN FOR THE DAY
9.30am Coffee & Registration
10.00am Session 1 – Stand Strong
Welcome, worship and a message to inspire women to embrace the opportunities to connect in their everyday lives.
11.15am Session 2 – Why 'RED' means 'GO'
Practical solutions for your evangelistic events will come much easier after hearing about this traffic light system. Followed by discussion time.
12.30pm Light lunch
1.30pm Session 3 – Impacting Your Community
Explore the highs and lows of friendship evangelism, with hints, tips and a time for questions.
2.30pm Refreshments
3.00pm Session 4 – Stand Strong in your Community
Drawing the day to a close we want to leave you feeling uplifted and ready to take on ideas from the day.
3:45 Closing remarks and prayer