Aim of the Day
We believe that every woman has a special God given purpose.  We have a passion to see women engage in their community and know that you can change your world just by being yourself.
What's In Store
Inspirational teaching
Challenging and practical teaching
Food & drink
Learn how God can use you in your ordinary everyday life to change the world around you.
.
Who Should Come
Everyone, whether you are 14 or 104, profession business women, stay at home mum, church leadership, student or retired, this event is for anyone who wants to grow in their Christian faith and be effective for the kingdom of God on earth today.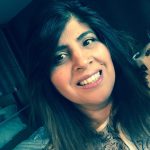 Jaz Potter
Jaz Potter is the full time evangelist at Croydon Jubilee Church. She comes from a Sikh background and became a Christian aged 12. She is passionate about telling people about Jesus and equipping the church in evangelism. She is married to Tim and they have 2 teenage sons. When she isn't preaching, teaching, wife-ing or mothering, you can find her on Instagram.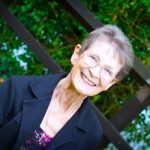 Fiona Castle
Fiona is Activate's President and the longest-serving member of the team. Since Fiona became a Christian, she has always been passionate about friendship evangelism; she loves to encourage others to look outwards, to share their faith in the workplace, amongst their friends, or within their area of influence.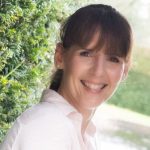 Sarah McKerney
Sarah is an inspirational speaker and preaches regularly. She has been part of the team for many years and is now a member of the leadership board, as well as being a source of wisdom in our regular meetings. With a desire to promote authentic faith, she serves and leads in church and the wider community.Sarah is a mum to two boys at high school. She enjoys listening to The Archers when she is on long walks with her dog.
Rhiannon Goulding
Our second director, Rhiannon, is also Activate's Events Coordinator. Never without a project on the go, she has inspired and motivated many Christians and non-Christians to take the next step in their faith journeys, with the ultimate aim of leading people to Christ. Mum to six children, Rhiannon's life is full of adventure, creativity, and enthusiasm!
PLAN FOR THE DAY
9.30 Coffee & Registration
10.00 Session 1 Sarah McKerney
11.15 Refreshments
11.45 Session 2 Jaz on – Testimony and how it has shaped the way she does evangelism
12.30 Lunch
1.30 Question & Answer session – How can I impact my community, highs and lows of connection with others & ideas that work
2.30 Refreshments
3.00 Final teaching session
4.00 Close