As promised, here are four mini pep talks with top tips for a no-prep Christmas season of friendship and fun!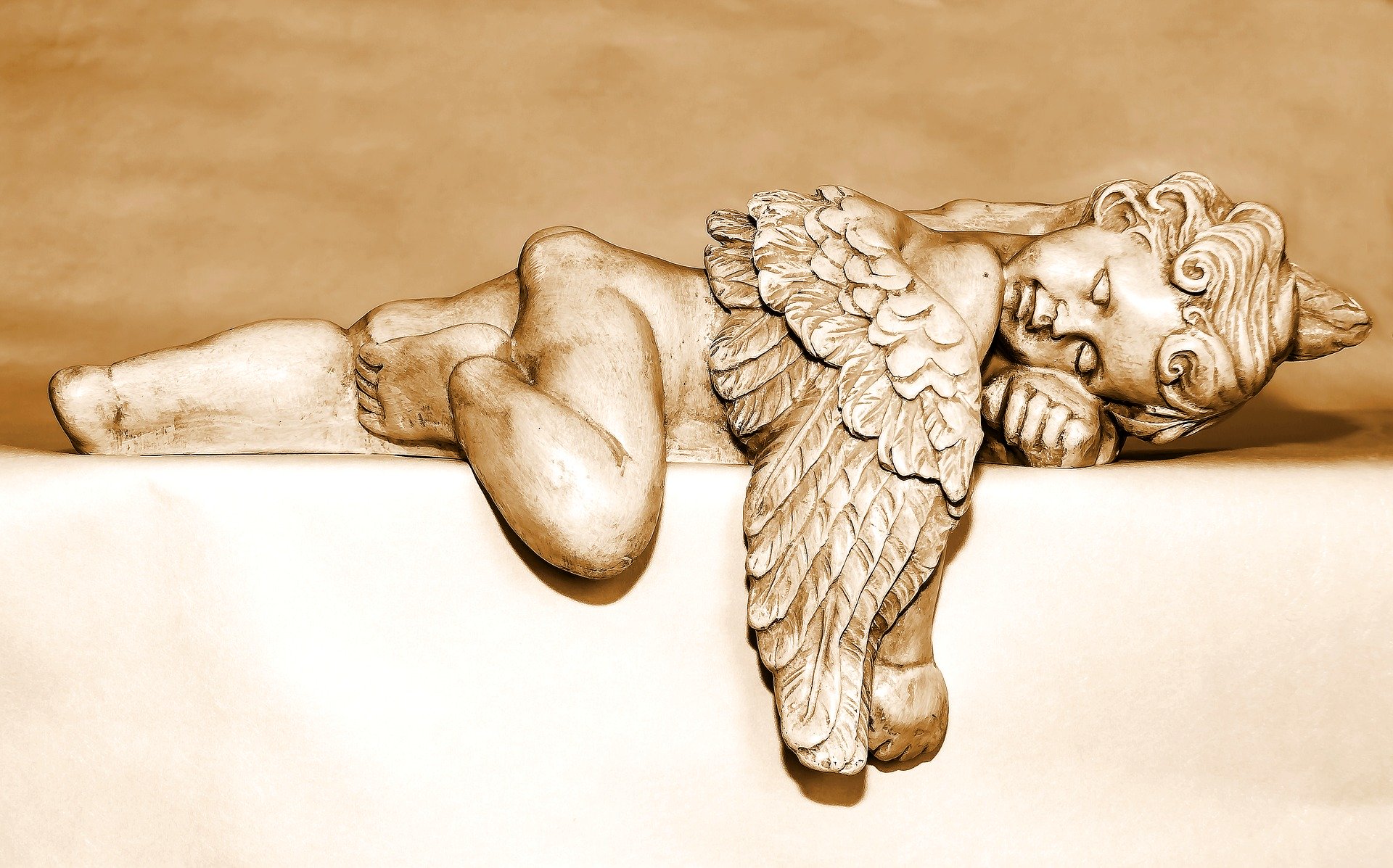 1) RAID THE 3 for 2 ON SNACKS THEN SIT DOWN TO EAT AT THE TABLE
Whether you're serving cheese footballs or roast ham, get some nice plates out and eat at the table.  It makes conversation so much easier and you're all set up to play a game if that's your kind of thing.
Eating and drinking was a constant thread throughout Jesus' ministry. In Matthew, there are 94 references to Jesus and food, and 50 in Luke. He eats with tax collectors and sinners, he eats at Simon's house, he feeds the 5000, he feeds the 4000, he eats with Mary and Martha, he has dinner with the Pharisees, he gives instructions on what to do when you throw a party (invite the poor!), he tells parables involving food and he eats with his disciples on his final evening with them. Read more here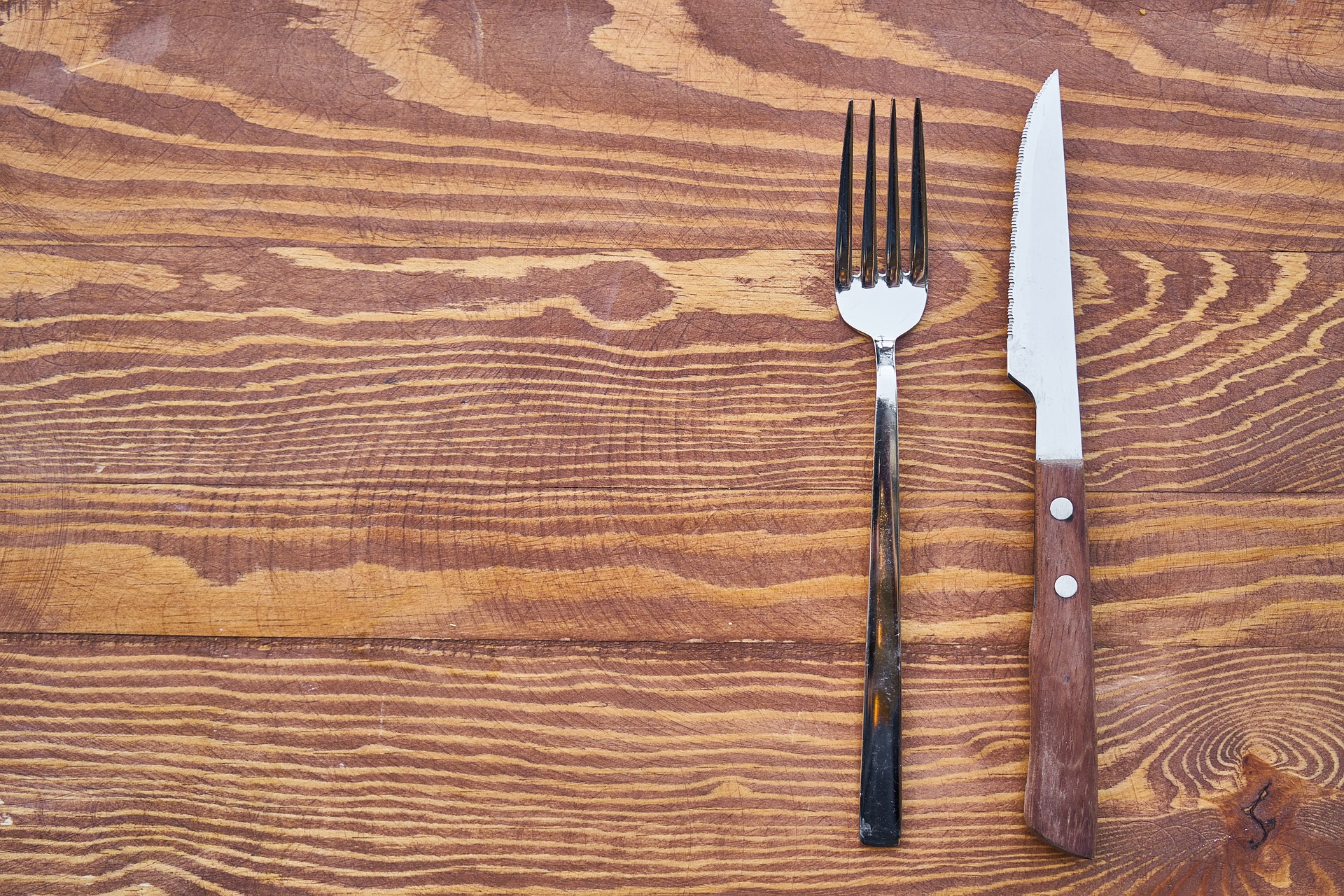 Reasons to invite people for snacks:
New Year's Eve party
Gathering for neighbours
Small group social
Pre-Christmas Eve service gathering
Kids' games night
Effort level rating: 4/10
2) SWALLOW YOUR PRIDE AND OPEN THE DOOR WHETHER YOU'VE HOOVERED UNDER THE TREE OR NOT
It's the hardest time of the year for this, but we're not going to have a very tidy house with extra family members, wrapping paper and cracker tat cluttering windowsills and spare rooms.  If we get invited anywhere other than every member of my extended family's houses, that's a big deal.  Remember, at Christmas, it's becoming a real novelty to actually be invited round if you don't share a surname or some DNA (or is that just us?!)  People tend to have endless family days and PJ days around Christmas time, so if you actually invite friends into all that, then they should feel privileged!  So just set a date and tell your friends, then they can come and take you as they find you.  Integrate these get-togethers into your regular tasks and you'll be ticking off your to-do list in a sociable way!
Entertainment excludes, hospitality includes.

Entertainment is a performance, hospitality is a service.

Entertainment draws lines between host and guest, hospitality blurs the lines.

Entertainment is sporadic, hospitality is a way of life.

Entertainment is reciprocated, hospitality is generous.
We are commanded to 'practise hospitality' (Romans 12:13) because hospitality is expressing the love of the Father to all through tangible acts of love. Read more here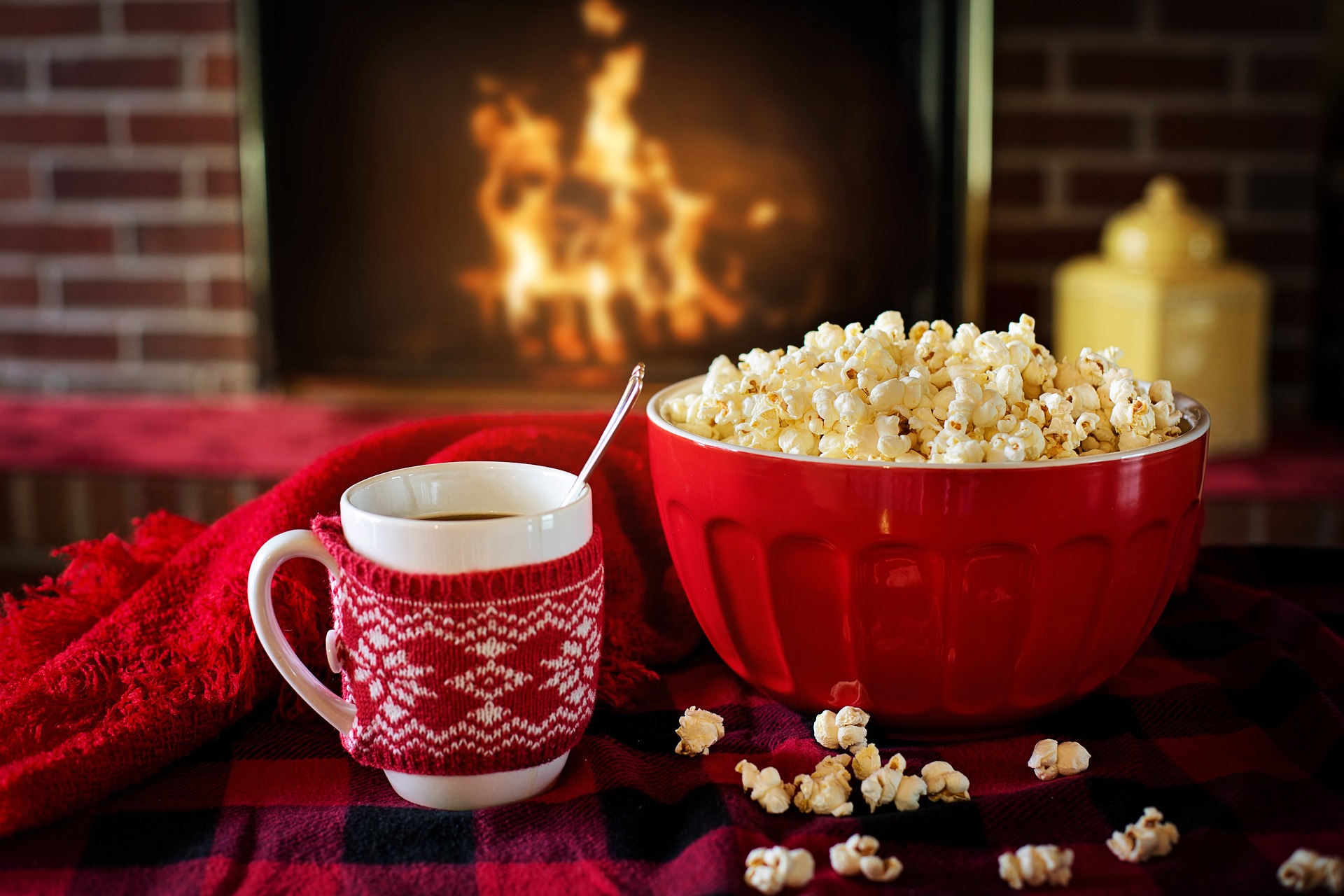 Opportunities to be hospitable:
Look after someone else's children for a few hours so their mum or dad can go Christmas shopping.
Take a car-less friend to buy a real Christmas tree.
Ask a younger/culinarily challenged friend if she'd like to make Christmas cakes/puddings with you.
Ask friends over for a 'wrapping Christmas presents' evening.
take your ironing to your friend's house and spend an hour ironing together if you're too busy to meet for coffee that week.
Effort level rating: less than 5/10 depending on your idea
3) EMBRACE THE THROWBACK SUCCESSES
As I get older, I'm beginning to realise that Christmas festivities are really all about jumping in a time machine and re-living all the rose-tinted childhood experiences (only this time, we'll add 117 selfies and we'll get to choose whether to buy Roses or Quality Street, not our parents).   So, stick to the tried-and-tested recipes, the tried and tested fun.
When I asked my youngest to write a list of what he wanted to do over half term, I realised we didn't need to navigate any fancy day trips, visit any museums or go anywhere at all!  Every day he met friends to dig dens in a ditch!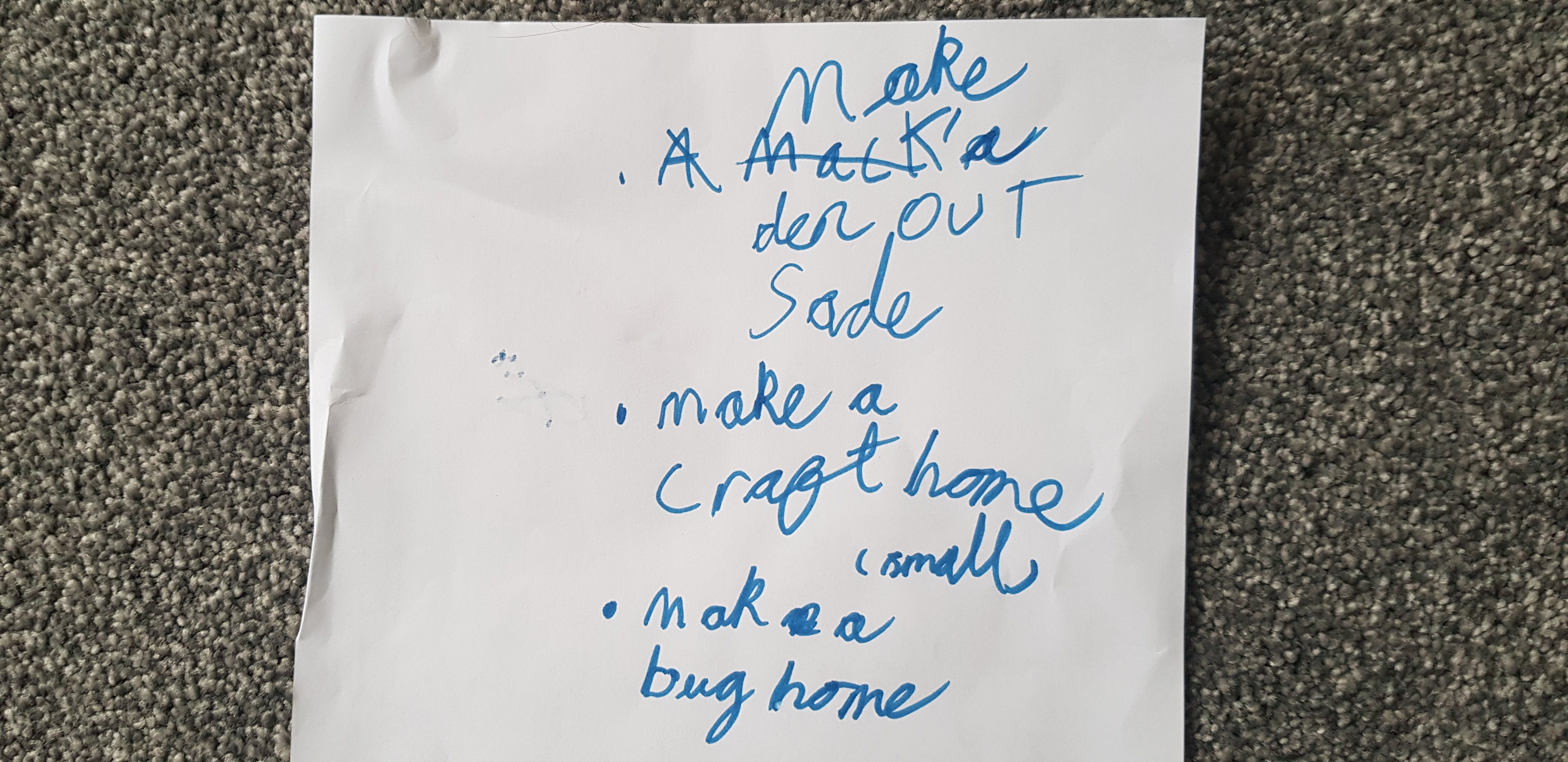 I wonder what your family or guests would write on their Christmas activity list?  I reckon it would be wonderfully simple.
On a practical note, don't forget the visits that went well.  Stop writing your lists and ideas on scraps of paper.  Have you heard of bullet journalling?  I'm not sure I'll get into it fully, but its all about keeping a little book full of lists – good ideas, easy recipes, made-up recipes you'll forget about, stuff you need to get done in the house and at work.  Your creative genius needs to be saved for next time, not thrown out! Read more here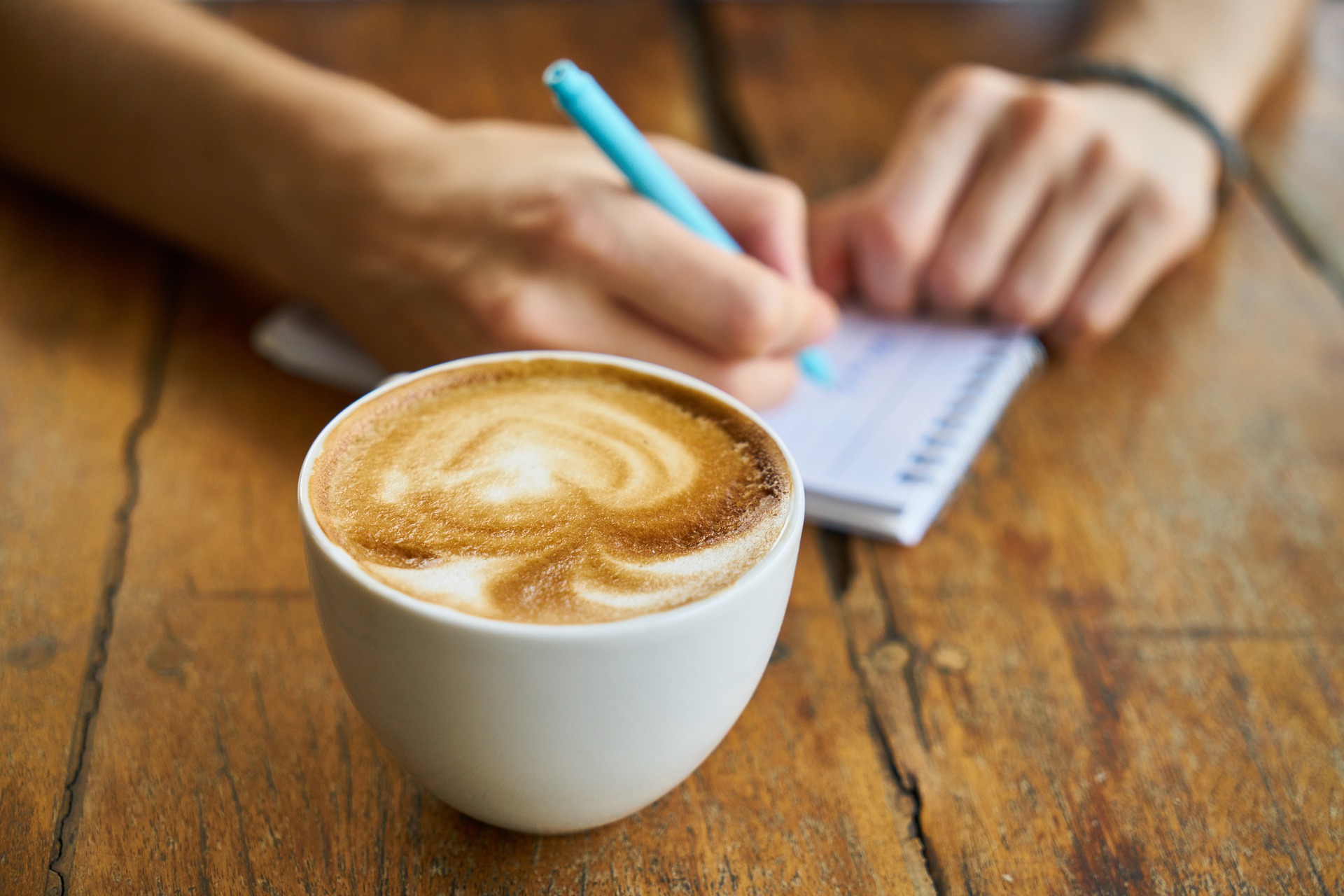 Opportunities to embrace Christmas Past:
Get your teenagers to interview older relatives and create a family history book
Play 'Your Top Five…' at every opportunity and take note of the answers.  It might be time to ditch the homemade bread sauce and restart gingerbread man decorating.  You won't know unless you ask!
Reconnect with friends from way-back by writing a couple of sentences of thanks, encouragement or memories in their Christmas cards this year. I always think that a card without a personal message/photos or a short letter is a waste of a stamp!
Effort level rating: Hopefully something like 3/10
4) TAKE EVERY OPPORTUNITY TO MAKE PEOPLE FEEL SPECIAL – THERE'S NO NEED FOR EXTRA EVENTS
Just carry on with your regular meetings, daily routines, and normal activities but make a special effort to avoid Grinch-like complaining. You might have your most meaningful conversation just by being upbeat and happy and putting the madness into perspective!  That extra few minutes chatting could be sowing seeds for an amazing new friendship in 2021, and all you've had to do was give a little more eye contact and listen.  Tiny good deeds go a very long way at this time of year.
For women who claim to be devoted to God should make themselves attractive by the good things they do.   1 Timothy 2:10

Good deeds enhance and draw attention to true beauty, the 'gentle and quiet spirit' that is of worth in God's sight.  It is when we trust and hope in God that we can give up serving our own interests and passions, and instead devote ourselves to the good of others.  So good deeds highlight the very different way in which Christians are able to live as they respond to God's grace.*
So make it less of 'because you're worth it' and more of 'because they're worth it'. Read more here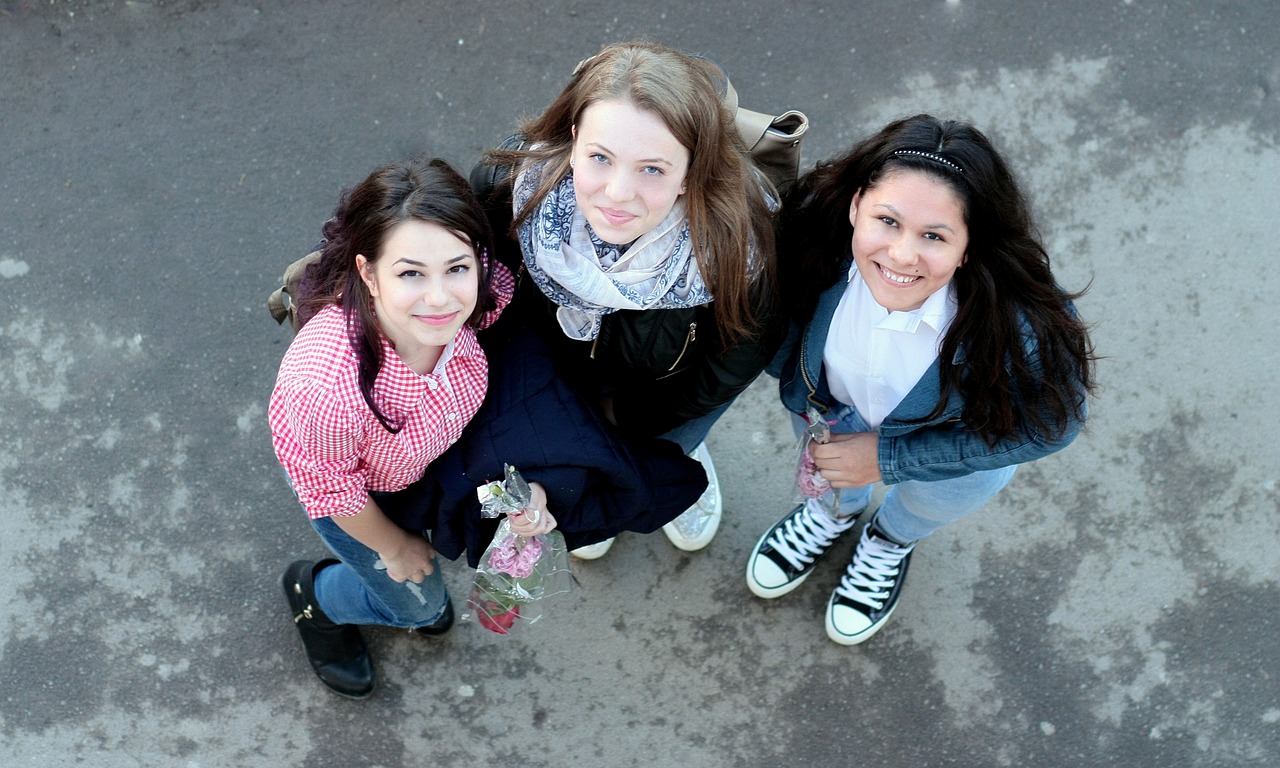 How to make people feel special:
Let people in front of you in the queue
Find something to say to compliment the cashier
Ask elderly or sick neighbours if they'd like you to pick up anything for them at the shops.  They may be feeling anxious about what to get their grandchildren for Christmas. Take time to talk to them and use a bit of intuition as to how you can help ease their concerns.
I often plan to carry postcards in my Bible so I can scribble a note of encouragement to give to someone at church each week. Although a nice thing to do, this is a very 'Christian thing to do so we are probably fairly used to it. But I reckon, if you did something similar in a school context/workplace/GP surgery, it would have an off-the-scale impact on that person's day.
Effort level rating: 1/10
Have fun this year and take the pressure off. Commit to one or two of these ideas and let us know how it goes.