WEEK THREE: CHRISTMAS AND COMMUNITY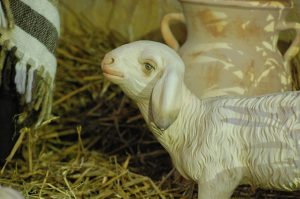 Bible Reflection: The Christmas story for everyone
Luke 2: 9-20
Have you ever noticed that Luke's gospel is written with a lot more detail than the other three? It is more of a story. It is thought that Luke was a gentile and a doctor.  He was not an eye witness to the life of Jesus so you can imagine Luke going round interviewing, collecting information, wanting to know exactly what happened in the run-up, during and after. In the gospel of John the story starts from heaven – declaring Jesus' divinity from the beginning – and then works back. But Luke first focuses our attention on the humanity of Jesus –  it is not heaven-down but earth-up. As we journey through Luke's story, he builds in our minds who Jesus is and who he was being revealed to be, giving us time to make our own response to Jesus.
As we read the Christmas story with fresh eyes, we see a God who is in control of history – whether we like it or not – and yet is full of surprises. Who would have thought that God would come and be born human (born in stable, angels delivering messages) and who would have thought of His plan of human redemption through death? I guess God can do whatever he wants, right?
This Jesus story is not just for the individual, not just for Mary and Joseph and their family as we've seen the last couple of weeks. But this Jesus story is one that should also impact a community. If you're reading this as a Christian today, Jesus should impact you, your family and those around you today.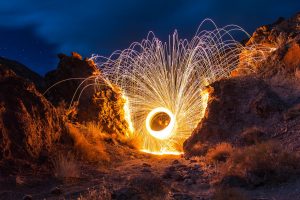 Extra, extra read all about it!
When Jesus is finally born who are the ones who hear the news first? The King, the Queen, the prime minister, the archbishop, the councillor? NO…lowly, poor shepherds.
Shepherds were on the hillside nearby, getting on with the watches of the night. Nobody bothered about shepherds, they were looked down upon, a despised class in the community. Maybe you feel a bit like that. Well, this should give you hope. But for many of us: Who are you reaching out to, praying for, getting to know? Is it someone who can give you something back, is it someone beautiful, well known, respectable? Because yet again, we see a God who reaches out to the downtrodden, the forgotten, the isolated. He brings his good news – the birth of his son – to shepherds first.
I imagine Heaven is on its tip toes, excited. Finally, Gods redemptive plan is alive, is on earth!  Who can we tell the son of God has been born? The angel of the Lord is looking to see who is awake, who is alert…who does he find? Shepherds!
Luke 2:9-14 NIV
[9] An angel of the Lord appeared to them, and the glory of the Lord shone around them, and they were terrified. [10] But the angel said to them, "Do not be afraid. I bring you good news that will cause great joy for all the people. [11] Today in the town of David a Saviour has been born to you; he is the Messiah, the Lord. [12] This will be a sign to you: You will find a baby wrapped in cloths and lying in a manger." [13] Suddenly a great company of the heavenly host appeared with the angel, praising God and saying, [14] "Glory to God in the highest heaven, and on earth peace to those on whom his favour rests."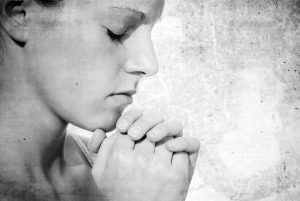 How will you respond to the news?
We see here is these few verses that God's plan is good news. Oddly enough, I received this good news as a little girl, in the bath, chatting to my mum! But it wasn't until I was 18 that I truly responded to Jesus' claim of being a Saviour, Messiah, and Lord.
All through the gospels, we see Jesus not just pointing us to God but claiming to be God. I heard on Radio 2 the other morning a Muslim lady saying that she too celebrates Jesus' birth at Christmas because Muslims believe he was a prophet. But what she did say was that she didn't believe he was the son of God or the Messiah. The only trouble with this is the evidence in the New Testament.  Through Jesus words and actions, his death and resurrection, and the accounts of others we are not left with a viable option to just say he was a good guy, a prophet, a healer etc, etc.
The scriptures do point to him time and time again being the Saviour, the Messiah and the Lord. How will you respond to him today? I know him today to be my personal saviour, one who has forgiven me and reaches into my life giving me hope and peace. I know him to be the Messiah, the chosen one, the anointed one. As I learn about him, the more in awe I am that he gave up heaven's privileges and yielded to God's action plan of redemption. I also know him to be my Lord. The highest rank of authority in my life. This will always be a wrestle at times with my humanity because I want to be in charge, I want to be in control. I want to govern my own destiny.  But the more I journey this life with him, through the ups and downs, he continues to be good news for me and my family and hopefully for those around me. I see him working things for good and allowing his plan which is the best plan to unfold.
When the angels left the shepherds I'm sure there was stunned silence as they looked at one another and asked, "did that just really happen?" The angel didn't command the shepherd to go and look, they didn't tell them exactly where the baby was, But just that they would know it was him because he was lying in a manger. It was left open ended.
There was something now that the shepherds had to do: they had to go and find him. They had to go from stable to stable in Bethlehem and hunt him out. Maybe they had just dreamt it up, maybe it was something they had eaten. But how exciting would that have been?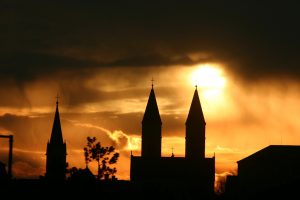 Maybe there have been things that have happened to you over the years that have caused you to think about God, to get your attention.  But if you're honest, you haven't done anything about it. You brushed it off as a weird dream, a coincidence.  "It can't be God speaking to me!'. But as I've been trying to get across in this short message, the gospel is good news for all. That means you.
As churches reach out with the story of Jesus this Christmas, may it not just be a traditional nostalgic thing to do that has no real meaning for our 21st century life. But would each of us dig a little deeper and ask the question – "Jesus if you are the Saviour of the World, if you are the Messiah; if you are the Lord then I need to know you."
For those shepherds, their lives would be forever changed, like mine and the billions of other Christians on the planet.
Luke 2:20 NIV
[20] The shepherds returned, glorifying and praising God for all the things they had heard and seen, which were just as they had been told.
And would we, like the shepherds, be courageous enough to take steps of faith and go find him. Get in the bible and ask him to speak to you through his word.  Have an open heart. Ask questions. Go to church.  Join an alpha course. And as you dig a bit deeper, may you find Gods plan that has, in the words of a theologian, D.L.Bock, "removed old barriers of race and removes the obstacle of sin. The destroyer of the barrier is Jesus. Both Jew and Gentile – that is anyone! – can belong to the new community. One need only to respond to him."